Business Ignite equips business owners with tools, frameworks, and resources to achieve faster business growth, attain greater results, and maximise their business's profit potential.
Our mission is to foster the growth and development of individuals by elevating their consciousness and awareness, using business and entrepreneurship as a channel for personal growth.
We aim to elevate entrepreneurial insights that empower them to run their lives like a business.
What We Do and How
We Can Help?
Here's a range of focal points and areas in your business that we can support, project manage, and integrate for you.
Business Growth Strategist/ Consultant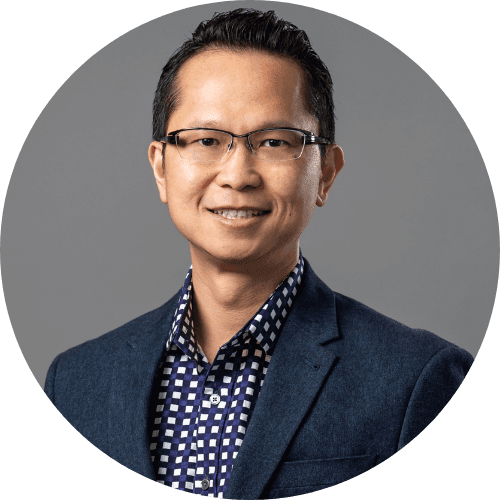 Certified Business Advisor (IBA)
Certified Pracitising Marketer (AMI). Degrees. Management & Business.
With over a decade of experience building, growing, and exiting businesses, I specialise in integrating complex business and marketing strategies that enable your business to run like clockwork. Whether you need to digitise your service-based business, integrate your marketing strategies, or implement change management, I can apply any of the 65+ best practice tools to transform your business from good to great.
I help businesses find cost-effective strategies to empower them to reach their full potential and thrive by creating tailored solutions that drive growth and success for their company.
As a proud member of the Australian Marketing Institute and the Institute of Business Advisors, I have helped a range of companies achieve impressive results, from 3X to 9X growth in ROI.
Transforming your small or mid-size company into a profitable business doesn't have to be costly if you are seeing ROI. For more information on how I can help you, visit www.businessignites.com.
Meet our team at Business Ignite, each playing their part in helping you achieve business growth. From advice, strategy, to execution, we are your right-hand partners for your business growth.
Business Growth Strategist/ Consultant
ABOUT ME
With a proven track record of building, growing, and exiting businesses with a 3 to 9X profit, Victor is an expert in Business Growth. Victor not only helps grow other people's businesses but also resolves business pains. Whether you need advisory, coaching, or implementation, his 15+ years as a business practitioner will help unlock your business's potential and accelerate growth.
Business Solutions Integrator
ABOUT ME
As a seasoned IT professional, Dennis utilises his skills to help clients integrate business technologies, digitise workflow/ processes, and resolve whatever roadblocks related to business tools/ software to stabilise the clients' businesses for profitable growth.
Client Development Associate
ABOUT ME
Lorena excels as a Client Development Ex, deftly cultivating satisfaction, loyalty, and strong connections that reflect her unwavering commitment to our company and clientele.
Marketing Solutions Implementor
ABOUT ME
With a passion for social media and marketing, Rica excels at helping clients drive more traffic by creating engaging content, managing social media platforms, and implementing cost-effective marketing solutions to generate more sales. She works meticulously when executing a marketing plan.
SEO Specialist/ Technician
ABOUT ME
As an SEO expert, James leverages his expertise to improve clients' websites and cornerstone web pages, enabling them to appear on the 1st page of Google rankings, establish site links, and increase organic traffic.
To Learn More, Click On The Buttons Below