we will work on your Business Growth Together
Business Coaching in Melbourne
Business Ignite's business coaching service blends conventional business coaching framework with dynamic online marketing strategies to help business owners in Melbourne build, market, and scale their businesses.
Your Business Growth Expert
Hi, My Name is Victor Kon
I am one of the few business coaches in Melbourne who specialises in digital (online) marketing, and have hands-on experiences implementing digital marketing strategies into businesses: create Google and Facebooks Ads, construct websites, set up email automation, write content & copies, manage SEO, and integrate sales funnel and marketing system for companies.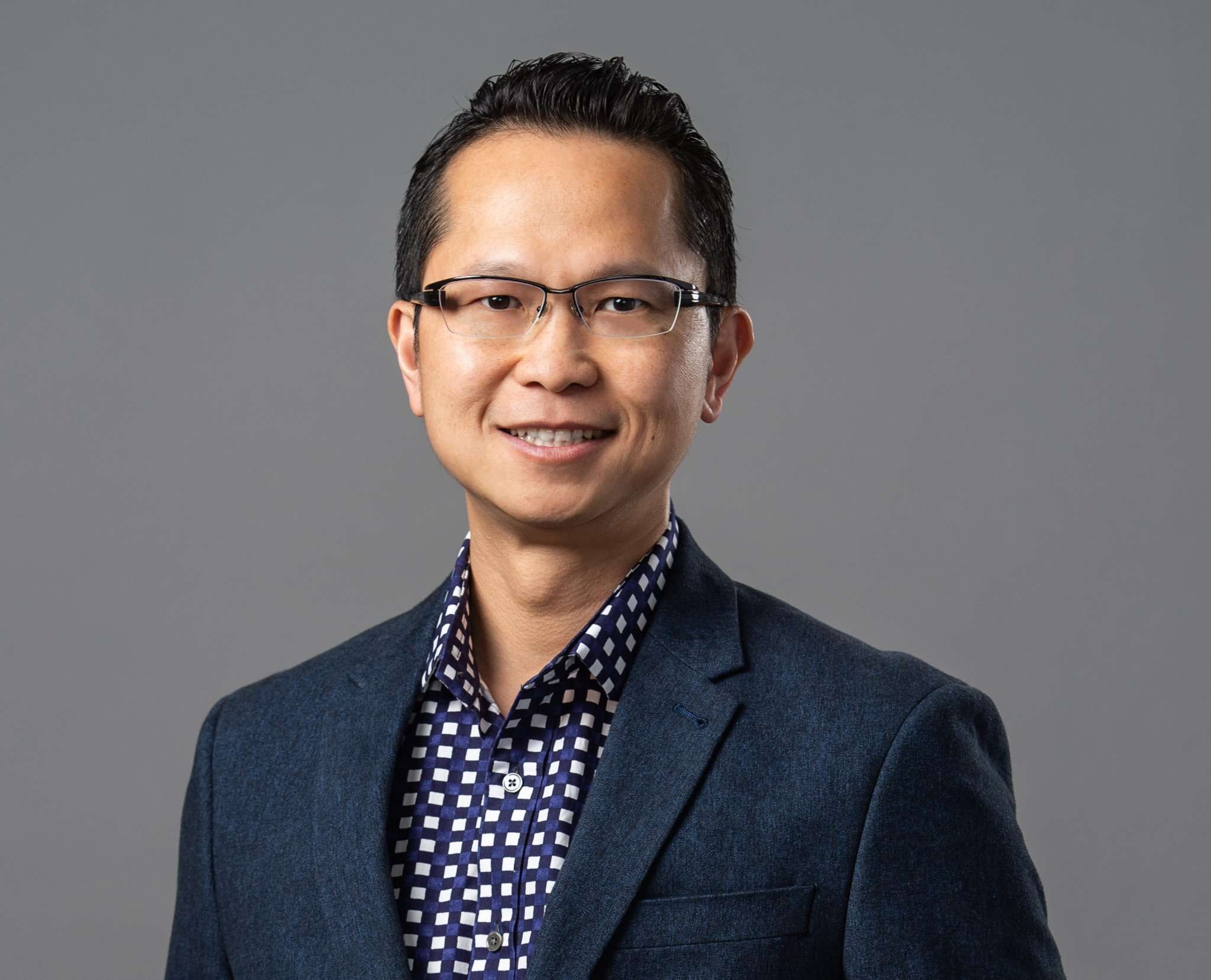 But first, let me explain
What is Business coaching? & Do You Need One?
There are many definitions of business coaching that you can find online. Let's take a look at the common ones (excerpt from Google.com):-
Business coaching is a process in which a professional coach guides a businessperson in pursuing their work goals.
A business coach will assist and guide the business owner in running a business by helping them clarify the vision of their business and how it fits in with their personal goals.
A business coach helps the client build leadership skills, create business strategies, or improve their mindset.
Business Coaches help set direction, and provide feedback, tools, guidance and perspective.
Etc etc.

Our definition of a business coach is a professional business expert who coaches and helps business owners to resolve challenges and roadblocks that impede them from achieving business growth.
We help small to midsize companies in Melbourne grow successful businesses.
We collaborate with you to build systems, strategies, and solutions for your core business elements so your operation is systemised, standardised, and profitable.
How Can a Business Coach Help You?
If you live in Melbourne and other regions of Victoria and are experiencing the following challenges or blockages, I can work with you: –
To establish clarity, directions, and worthy goals to these major questions – where to next? What next? How do I get there?
To provide solutions, strategies, and answers to your business growth, optimisation plan, systemisation pathway, and automation tactics.
To unplug business blockages, unknot tedious kinks, and resolve complex business challenges.
To build systems, strategies, and solutions for your core business elements, so your operation is systemised, standardised, and profitable.
Business Ignite is one of the few Business Growth Experts that offer
Business Coaching Service with Online Marketing Expertise
5 Benefits that you get when You Choose our Melbourne business coaching service.
Victor's 13+ years of Full-time business experience on growing multiple businesses with ROI of 600-900% growth.
Kon's expertise, capabilities, and insights comprise nearly half a million dollars in investment on business & marketing education, training, & personal development courses. I will share my insights to help you and your business achieve your ultimate goals.
His online marketing experiences, capability, and skills since the beginning of my entrepreneurship to date.
His scholastic knowledge stemmed from Academic degrees in business, marketing, and management. If you care to read and research, let us know what Journals, Publications, and Articles you want. My team can print them for you as we have premium online subscription access to most paid academic and commercial databases & resources on the subject of Business, Management, and Entrepreneurship.
Victor's network of over 125+ business consultants, advisors, and business coaches worldwide. There are very few problems we haven't encountered. If I don't have the answer, I'll tap into my network to get the necessary solutions.
PLUS, everything in our business coaching services, as described below.
you are not alone in this...
our Melbourne Business Coaching services Include:
Business Management Software
You will have access to our network's premium business intelligence & management software.
Business & Marketing Intelligence Resources
Get limited access to our marketing resources, data, analytics, & creative assets to help grow your business.
"A Business Coach is someone who tells you what you don't want to hear, so you can be who you always knew you could be"
How Do I Engage Your Business coaching Service? - it's Easy!
Its Absolutely FREE. We will walk through a business assessment to work out the gaps, key areas, and challenges in your business. Click link now to book a time
We'll discuss the solutions & strategies you need to resolve your challenges and achieve your goals. Our fees and address any FAQ.
Sign Contract of Appointment.
Once you engage our professional service, we'll start working on your business growth strategies, together.
Business Coaching takes a holistic view of the individual: work, purpose, personal, and relationship are made to work in synergy, not against one another
Exerpt – British Jounal of Administrative Management.
Who is going to coach me?
I will, personally, for limited time.
Unless its approve by you, you won't get trainees, newbies, no outsiders, no partners.
I will have my other team members provide additional marketing and administrative support. But the business coaching deliverables, it will be done by me.
Are you a typical business coach without any past business experience?
It is mandatory that a business expert who calls themselves a business coach should be someone who has grown a company or built multiple businesses in the past and present. A business coach must be a professional who walks the walk on the path of entrepreneurship. Click here to view our point of difference
They can teach and train, but they must be a business practitioner.
I am not your typical business coach that you come across in Melbourne.
And I wouldn't recommend engaging a business coach without prior business experience. Similarly, you wouldn't hire a swimming coach who can't swim.
Finding a business coach who hasn't grown a business in Melbourne, let alone operated one in Melbourne, is asking for unnecessary disappointment.
A psychologist doesn't need to experience psychosis to qualify as a practitioner; why can't a business coach need any prior business experience at all?
Let me explain why
A certified psychologist goes through years of theoretical practice and training, supported by empirical evidence and research, to qualify as a practitioner.
Unlike business coaching, it can be very hands-on and requires the expert to walk the walk to give depth, insights, and wisdom to the client. Such intuitive knowledge can be difficult to translate and supported in research papers, especially when coaching small to medium size business owners. Furthermore, to add massive Value to your experience, business coach must have proper academic training, degrees, and practical business experiences to become a great asset to you.
And I have all those attributes. Click here to view my qualifications.
Without question, if you want to find a business coach in Melbourne, they must have past and present hands-on business experience to be of Value to you. There's a saying that we cannot learn to drive by reading an instruction manual; we must get coached to drive the car and clock in the hours on the streets to get the experience; otherwise, there will be havoc and innocent victims on the road that you've driven.
I got "other problems", can I talk about them too?
If the subject matter is marital discord, divorce, relationship challenges, health, purpose in life, value, etc…
My response is, "Mmm…."
Traditionally business coaches are not therapists, nor are we "fixers." The primary goal of our business coaching service is to assist you in realising your full potential and maximising your productivity and performance. As well, as improving your leadership qualities, self-discipline, self-belief, inner motivation, and holding you accountable for your business progress.
However, I can also understand that none of these intentions matters to you if you have underlying conditions, aka "your other problems", impeding you from growing your business. I understand that life is more than just business; there are complicated life-relationship dynamics, logic, and emotions to process.
As I am not a trained counsellor or therapist, I do not know how to sugarcoat or speak in the grey zone. But if you are all ears, I will give you a no Bulls** approach (brutally candid) to personal transformation and business growth. Any other serious issues, we advice you to consult with a qualified clinician, registered medical practitioner, or other health professionals.
As you can appreciate from my explanation, my business coach service can sometimes overlap the role of a life coach (but in a more candid approach). Ultimately, my focus is geared toward business matters, and my crucial objective is to empower, transform, motivate, mentor, and guide your mindset to business success.
How are you different to other business coaches in Melbourne?
Typically, business coaches do not give solutions and answers to your business problems; their strategy is to keep asking lots of questions so that you come up with your answers, much like a counsellor and therapist.
Their post-delivery can include worksheets, forms, templates, blueprints, and one-page exercise, for you to complete post-session.
But we are not your typical Melbourne business coach. When you engage me, you appoint a business thought partner plus all the benefits described above, and more. Click to check bonuses
Let's
Book a time
and chat