Unlock Your Productivity, Profit, And Growth In Your Business
Business Coaching Service
Business Ignite's coaching service offers a unique combination of consulting, mentoring, and advisory services specifically tailored to assist small to midsize businesses. Our dynamic implementation solutions are designed to equip these businesses with the necessary tools to build, market, and scale their operations more efficiently
The best business coach is someone who has
"been there and done that".
Do you want someone who's climbed the mountain or someone who stands on the ground and gives you a Map & advice on how it's theoretically done?
We can Solve Most Of Your Business Challenges
As a business owner for more than a decade, I understand the challenges that come with running a business: keeping it profitable, keeping pace with your competition, integrating technologies, improving customer acquisition, HR recruitment/ retention, and productivity sustenance are just a few of the pain points that you might face.
At the same time, you also want Growth, Profitability, Innovation, Work-life balance, and a Better purpose in life. That's why I'm here to help. I can help you resolve most business challenges and return your business to your ideal level.
My goal is to empower you to navigate the Puzzle of your Business Growth.
Hi, My Name is Victor Kon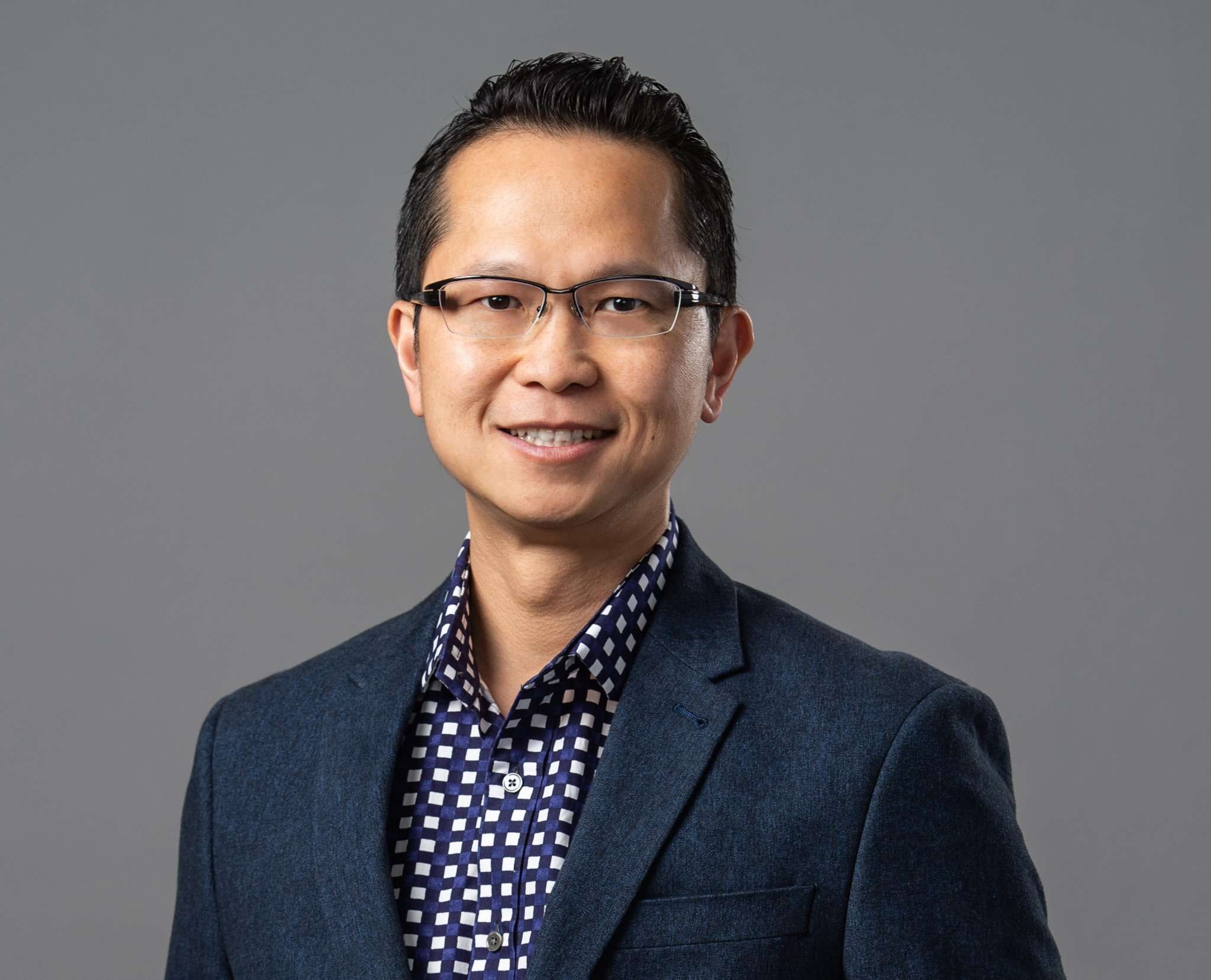 I am among the few business consultants/coaches with over 15 years of hands-on business experience. From 2008 to 2018, my primary venture involved buying/building businesses, optimising them with technology and grooming them to be sale-ready. Having grown and sold various companies over the past decade, I now assist other business owners in doing the same. I have the expertise to digitise business operations and seamlessly integrate business technologies and marketing solutions to optimise efficiency. My tech proficiency can bridge any gaps in your business landscape.
Don't let the rocking chair mentality Impede your business growth.
Whether you are hitting a wall with your business or pondering, "What should I do next", "Where to next", and "how do I get there"? Or Perhaps, you're simply stuck and running in Figure 8 with your business, We are your first point of contact to unblock your business challenges.
Regardless of what stage you're in, as an accomplished businessperson looking for the "Next Level" guidance, the 1st step to any degree of business success is to establish Clarity.
And I can help you with directions, solutions, and implementation to ensure they align with your business goals.
Life is transient; you can't afford to waste precious time building a business using outdated approaches. If you are not getting the result you want or seem to be repeating the same undesirable problems every year, it is your approach that needs to be changed. Right strategy = right approach!
Book a coaching call with me and by the end of the session, you will have Clarity, Insights, and Action Steps towards your business success.
1st Coaching call + no time limit until you get Clarity + a handful of solid action steps, for an
introductory price of $197.00 AUD.
Here's Two service models
that will grow your business
We offer two types of business coaching services to achieve your business goals and resolve your challenges.
Model A is the conventional business coaching service that includes a business assessment with 4 to 5 weeks of intensive strategic business planning sessions tailored to your goals & challenges, followed by a subsequent 90-day action plan. You then elect one (or a mix) of the coaching frequencies below to suit your timing until your goals and challenges are resolved.
Weekly
Fortnightly
Monthly
Custom sessions.
And for those looking for extra help with their business, we also have Model B – our Business & Marketing Integration service. This program includes everything in Model A, plus Integration and Implementation management of your business and marketing solutions. This means my team and I will take care of all your business and marketing implementation tasks, including setting up and managing your business marketing, such as Google/ Facebook ads, Website, graphics, email automation, content creation, Copywriting, SEO, and lead generation. We can also assist with implementing any business technology and resolving any technical troubleshooting you may have. Model B service gives you access to our marketing resources.
This program is designed to handle your business & marketing so you can focus on running your business while we handle your business optimisation process and marketing activities.
To learn more about Model B, click here.
Our objective is to equip you…
With tools, insights, and resources so that you can scale, increase profitability, and manage growth both personally and commercially. Our business coaching delivers practical strategies to resolve one or more of the following business challenges:-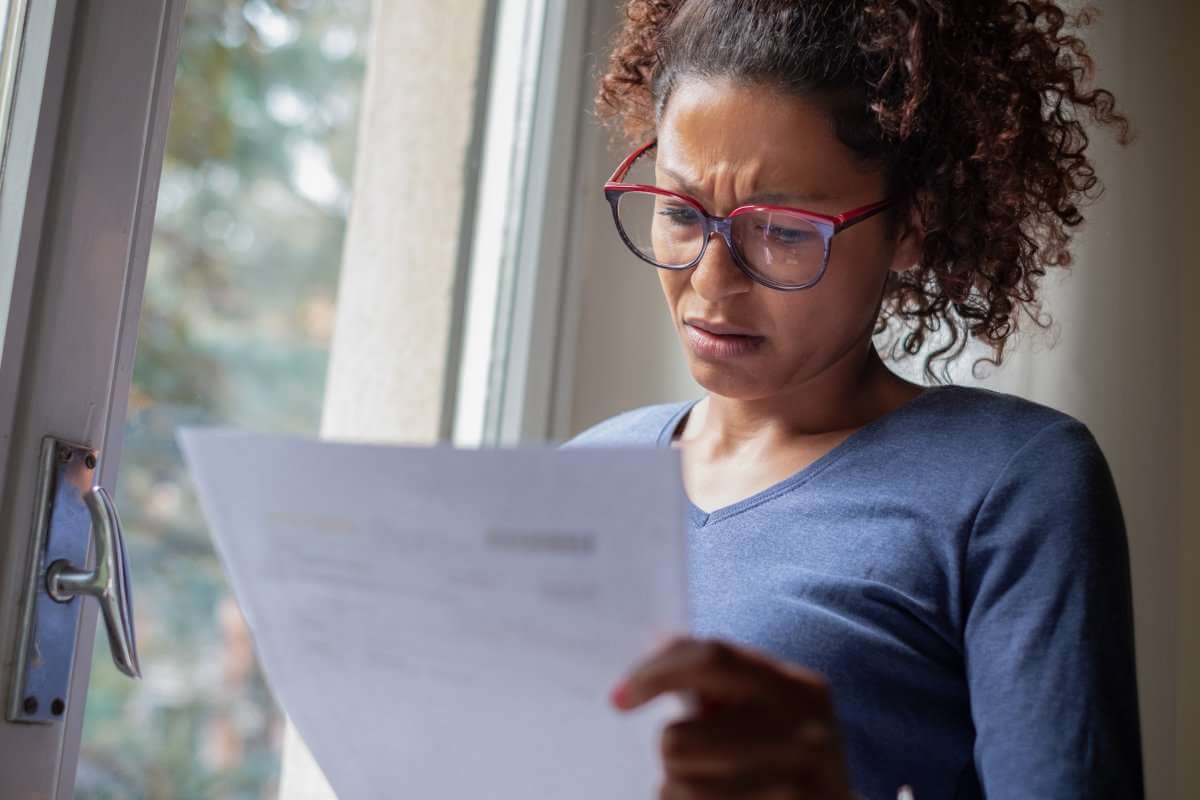 Feeling Lost and Uncertain
I need guidance and direction on what steps to take next in order to overcome my challenges related to business growth and sales.
Business has reached a Plateau!
I've tried everything but my business isn't growing. What Am I missing? Where to next? How Do I break the barrier? I need Strategic Plans, Solutions, and Systems to reach the next phase.
Need Help With Marketing!
Sales Funnel, SEO, Lead Gen, Lead Magnets, Website, Google/ Facebook Ads, Email automation, Content marketing, how do I connect everything together?
Unhappy With Productivity!
Payroll to Revenue ratio is up to 70% all time high! I am overstaffed. I need a system to optimise my business, automate workflows, and monitor productivity.
Difficulty Hiring the Right Talent!
What? She wants $98K for the EA role? And who just left the company? How many applicants do we have? – only 1! I need a "System" to automate the Recruitment process and manage Talents.
Business Is Too Dependent On Me!
I'm exhausted and I got a migraine. Everyone is depending on me. I need to systemise, standardise, and automate my business. I need to find a system to do all that!
Work-Life Is Out Of Balance!
My cholesterol is high; I'm near type 2 diabetic, My wife's not happy, and My business is at stake. I don't even have enough Me-Time. How Do I make my business work?
Too Much Firefighting!
I've been in business for five years and feel like I'm repeating my 1st year five times. There's so much firefighting in my office that I developed tension/ anxiety walking into my business.
Strategic planning & Implementation Program
For established business owners, we help develop a clear plan of action for your business in the areas that require attention:
marketing
sales
operation
profit margin
productivity
people
management
And to ensure that every process is optimised.
systemisation & productivity
We work on areas that require digitisation to improve productivity and integrate business technologies to
streamline your processes
improve customer experience
ultimately grow your business
Process automation
digitise Marketing, Operations, Customer Service, Communication, Analytics, and much more
We help establish your Marketing System
build your sales funnel
set up Google and Facebook ads
edit/enhance your website
integrate business software
set up CRM
integrate your email automation
perform SEO
develop Content and copies to get traffic
integrate any sales & marketing tools
Let us Unlock the True Potential
of Your Businesses
You can't expect your administrative personnel to match your calibre, nor should you expect your spouse to grasp your business's intricacies fully. What you need is a Business Strategist/Consultant who understands the nuances of business growth to help take your business to the next level.
As a Business Growth Strategist/ Consultant, I have the knowledge and expertise to identify any challenges your business may be facing and develop effective strategies for overcoming them.
From digital transformation to revamping your business workflows to optimising marketing efforts, I can help take your company to a new height – whether that means building it up, scaling it, or exiting profitably. We will…
Diagnose > Plan > Strategise > Implement > Revise > Execute
With access to over 65+ best practice business frameworks and other software tools that drive growth and success for your company, we'll work side by side, hand in hand, to build, scale, and accelerate growth so you can focus on what matters most – focus on your high value/ income activities, while I lend my expertise to unlock the true potential of your business.
Phase 1: Assessment & Advisory Session.
What You Get: This marks our initial 1st coaching session, with no time limit until you attain clarity. I will briefly familiarise myself with your business before we begin a business assessment. You can choose from up to 7 assessments based on the goals and challenges you aim to address. These assessments encompass a comprehensive analysis of your business (or entrepreneurial goals). We will closely evaluate what's effective and what isn't, identifying areas that require attention for growth. This process will culminate in a personalised action plan meticulously tailored for both you and your business.
Note: This is a paid professional advisory and assessment service with no time limit until you achieve clarity. It is not a sales call disguised as a "coaching/strategy call."
Upon completing our 1st Coaching session, you can decide whether to proceed to Phase 2 during our subsequent meeting or opt-out entirely.
Phase 2: Business Strategic Planning With 90-Day Action Plan.
This is our 4 to 5 weeks of intensive business planning sessions working with you 1-on-1. Depending on your needs, our Business Strategic Planning can encompass a Business Plan, Strategy/Implementation Plan, Marketing Plan, Financial Forecast, and more.
In a nutshell, we will work with you to develop a roadmap to achieve your business success, outlining clear goals, objectives, and a blueprint for your business. And in premium service, it will include design thinking synthesis, business strategy development/ formulation, and implementation roadmap. We will also establish your 60 to 90-day action plan, identify the specific actions that need to be taken to achieve these goals and develop a timeline for implementation.
From $1,980 AUD.
Phase 3: Ongoing Strategic & Tactical advice.
Expert Coaching for less than the cost of a junior staff member,
starting from $1,500/Month
After completing the Strategic Business Planning phase, you can take your Masterplan and DIY, or we can work together one-on-one to implement your business strategies to accelerate your progress and accomplish results faster. For whatever problem you're facing, we will consult, coach, and advise on the eight elements of the business transformational growth model.
We don't just stop after developing the 90-day action plan – we're here to support you every step of the way. Depending on your preference, we can have ongoing business advisory sessions either weekly, bi-weekly, or monthly to optimise your strategies or we can assist you in the implementation and integration of your strategic goals, as well as providing support and assistance along the way ensuring you stay on track and achieve your business objectives. Our goal is to help you stabilise, grow, and optimise your business and achieve long-term success.
From: $1,500 AUD/ month.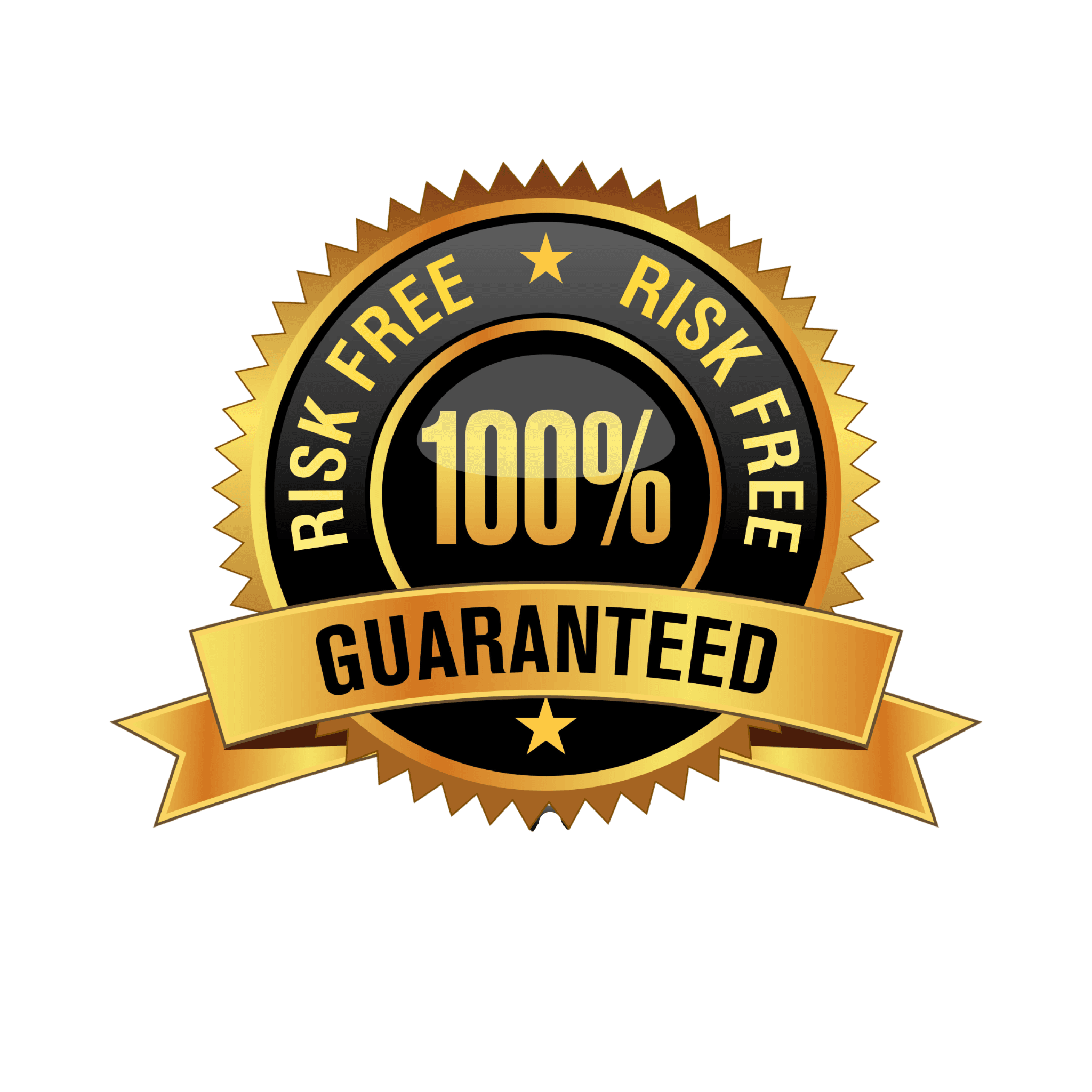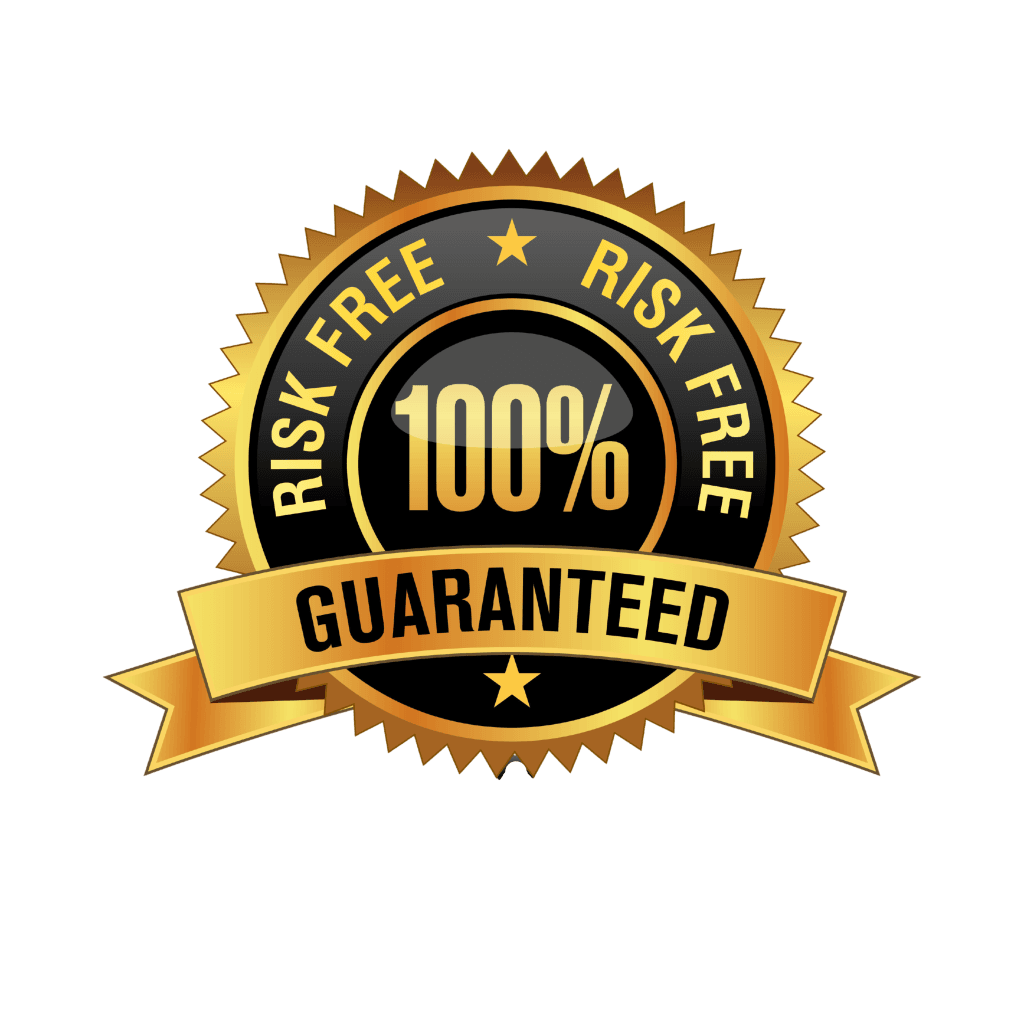 Advisory, Coaching, Consulting Service Guarantee.
As our client, if you attend meetings and complete the agreed-upon tasks, and by some unlikely event, cannot generate the expected return on investment – results quantifiable in financial & personal value – that is equal to or greater than the amount you paid for our professional service (model A) within the first six months, we will refund the difference.
In other words, You will only have the upside when you partner with us to grow your business. Our business coaching program comes with a 100% risk-free investment.
MODEL B: Implementation Management (Optional)
As we collaborate to expand your business, my team, under the supervision of a Certified Practising Marketer. Our team will build, manage, and take care of your Marketing requirements by executing various marketing solutions, done-for-you service, and Software tools tailored to your business needs. This may include setting up Google/ Facebook Ads, refining your website to improve brand identity, creating graphic design customisable for your business, working on your SEO, developing copywriting and content to generate traffic, Set up email/ CRM system, building simple landing pages and a sales funnel to get more sales, plus much more.
From $650 AUD/ month.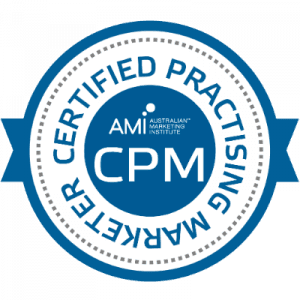 I have been doing marketing since 2008. I build my own websites, run my own ads (Google/Meta Ads), perform copywriting, and establish sales funnel that brought you here to this page. Additionally, I orchestrate my own SEO, blogs, emails, lead magnets, traffic, and technology, implement software tools, and innovate most marketing work behind the scenes with hands-on applications. And I can do the same for your business.
When you elect Model 2 – Business Coaching with Marketing implementation, Not only we will work on your business growth but you'll also have a marketing expert (Certified Practising Marketer) on board to bring you more sales!
Business Ignite is Your Business Growth Specialist that helps you to
Implement Your Marketing Strategies
As a Certified Practising Marketer, I got the tools, the team, and the expertise
to roll out your marketing plans and bring you More Growth!
We can get these done for you:-
Experience, Expertise, and Resources for
Your Business Success
Victor has 10 years of business experience buying, growing, and selling service-based businesses achieving ROI between 200-900% growth. [2008- 2018]
Kon has invested nearly half a million dollars in business and marketing training and growth development courses to help himself and others achieve their business success.
Kon has extensive online marketing experience, capabilities, and skills dating back to the beginning of his entrepreneurship journey. [2002]
Kon's scholastic knowledge comes from academic degrees in business, marketing, and management. His team has access to premium online subscription databases and business, management, and entrepreneurship resources.
Victor has a network of over 125 business consultants, advisors, and coaches worldwide, so if he doesn't have the answer, he'll tap into his network to get the necessary solutions.
Plus, everything in our business coaching services, as described below.
Business Tools, Resources, & Support At Your Service:
Our business coaching service is more than just "coaching". You'll get resources and access to the following business tools and support services.
Business Management Software
You will have access to our network's premium business intelligence & management software.
Business & Marketing Intelligence Resources
Get limited access to our marketing resources, data, analytics, & creative assets to help grow your business.
Business Coaching takes a holistic view of the individual: work, purpose, personal, and relationship are made to work in synergy, not against one another
Exerpt – British Jounal of Administrative Management.
You've read this far, And I can only help if you take the 1st step by contacting me today and start a conversation and see how we can achieve your business goals. Here are 3 steps to take: –
Its Absolutely FREE. Tell me a little bit about your business by clicking the button below.
Once booked, We'll meet (via Zoom/ Teams/ or face-to-face) to go through what works and what doesn't and walk through a business assessment to work out the gaps, critical areas, and challenges in your business.
Commence Strategic Business Planning
If you are happy with a plan of action, we'll work together on your business growth project(s).
Learn More about What a
Business Consultant, Coach, and Advisor can do to help you achieve business success!
Sales are the lifeblood of every business. Without customers, there would be no revenue, leads,...
Read More
Don't Leave Empty-Handed,
Join me for a Live Training.
"A Business Coach is someone who tells you what you don't want to hear, so you can be who you always knew you could be"