Discovering effective local marketing tactics is like finding a needle in a haystack – unless you know where to look. If you're offering products or services in your area and want to maximise the reach of your business to a bigger audience base, then you must utilise some conventional marketing strategies.
Luckily, there are time-tested tips that can help you hone in on the right customers, leading to increased awareness and sales for your business. In this blog post, we'll reveal 3 powerful local marketing tips that have been proven to be highly successful for businesses of all sizes!
Let's get into it.
#1. The As-Seen-On-TV Public Relation
For as little as $6,000, you can buy instant credibility and trustworthiness and be seen as an expert on mainstream TV and major media outlets.
If you are looking to boost your credibility and authority in your industry and want to be seen as an expert in your marketplace – Consider buying airtime on mainstream media platforms such as television, radio, and newspapers.
In the past, only celebrities were invited to appear on mainstream media to boost viewership. However, now anyone can buy this privilege and accentuate their credibility and authority on their subject matter, for a fee. If you've exhausted your website, social media channels, and email marketing efforts, appearing on mainstream media could be your next step.
Appearing on state-wide television and media platforms can be a powerful and conventional strategy, although it can be costly. However, it's a viable investment if you meet these three conditions:
1) You're looking to improve your branding, credibility, and perceived status
2) You plan to leverage the media exposure for future marketing efforts, and
3) Your target audience predominantly consumes traditional media channels such as local newspapers, radio, and mainstream TV. If your target market is Gen Z (with DOB from 1997 and 2012), you can opt out of this option as they are more into social media. But regardless, it can add weight to your credibility when you showcase your Press Release copies to impress the younger generation.
Starting with smaller media channels and publications is recommended, but if you're targeting a larger audience, consider reaching out to larger media channels. Keep in mind that the bigger the audience, the higher the airtime fee. If you're opting for national media exposure, consider hiring a specialised public relations (PR) firm to manage the process.
If you are willing to invest in Public Relations, it will boost your visibility and get your business out in many ways.
Whether you're pitching a story idea or being a guest on a radio or TV show, this kind of coverage can help lift your company into the public eye. 
Here are two tips on how to get started. You can use the same Public Relations (PR) firm or Do-It-Yourself to execute the following methods. But we recommend using a PR firm as their package is all-inclusive, such as: –
Sending out press releases. A press release is an announcement that tells people about something important happening in your business and why it matters. Send them out when you launch new products, make big announcements, or host events with local celebrities or influencers, who will bring even more attention to the Event. For example: "Our company is hosting a celebration next Wednesday at Town Hall where Senator Elizabeth Boring will be speaking! Come by and say hello!"
Pitching stories directly to journalists and producers at local news stations and newspapers. Local news outlets are always looking for interesting stories from local businesses—especially ones that haven't been covered before! It might take some time before they respond but don't give up—keep pitching until someone says yes!
Start by listing all the local news stations and newspapers you can think of. Once you have that, reach out to them and ask if they would be interested in covering your story for a piece on their website. 
#2. Build A Referral Platform
One of the oldest local marketing strategies is referral businesses. You relied on past clients, customers, networks, friends, and family. However, this kind of referral is limited; it is unpredictable and can be slow. So, how do you increase your customer referrals frequency rate?
2 strategies: build a referral platform and incentivise them.
A. Build a referral platform
Make it easy for your referrers by setting up a referral platform on your website: a web page where anyone can register to become a referrer and receive instant Commission or gifts or whatever exchange they find valuable per referral.
To automate this process, you need to purchase an affiliated referral software. Type the word "affiliate or referral software" on Google.
Once the platform is set up, you must create a web page to embed the form and the HTML code to automate the process.
The outcome: your referrer will get instant Commission paid to his account as soon as the buyer buys from their affiliate link.
Let us help You with your Marketing
B. Incentivise Your Referrals
Most business-to-business referrals are reciprocated. You scratch my back, and I'll scratch your back, type of arrangement.
In today's time, the word is called affiliate marketing: another form of business referral system.
Regardless of terminology, it would help if you incentivised your referrers. If not, animosity can quickly build up if most of the referral is a one-way street and you are the sole beneficiary. 
In the interest of protecting the relationship with your referrers, it is in your best interest to raise up the incentive program to keep them motivated to refer more businesses to you. An incentive can be monetary (commission-based), gifts, or anything that your sources find valuable: access to software, insider-date, intelligence reports, clubs, software, or other assets with perceived privilege.
If paid by Commission, the industry rate can vary between 50/50, 10- 30%, or fix rate.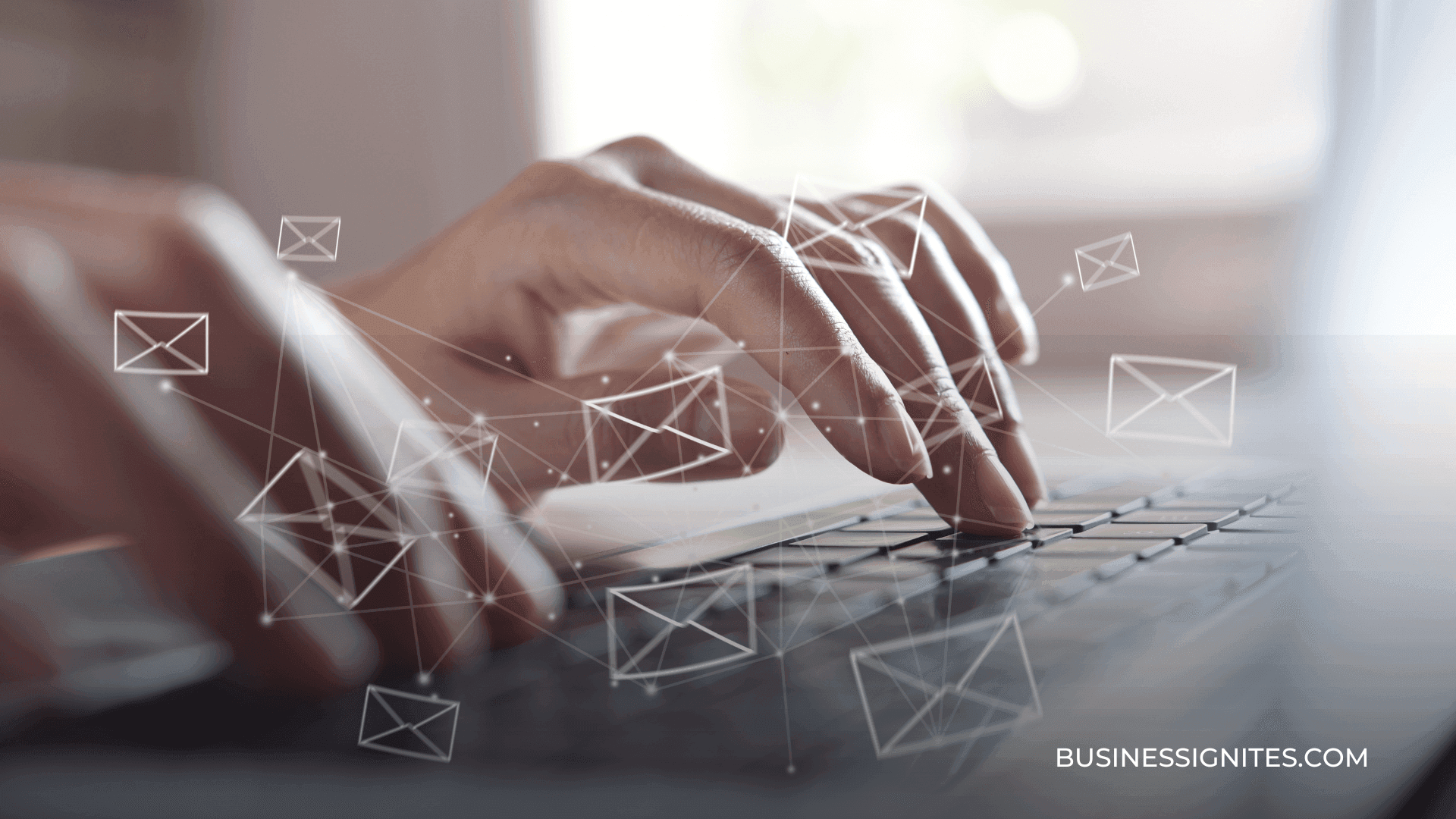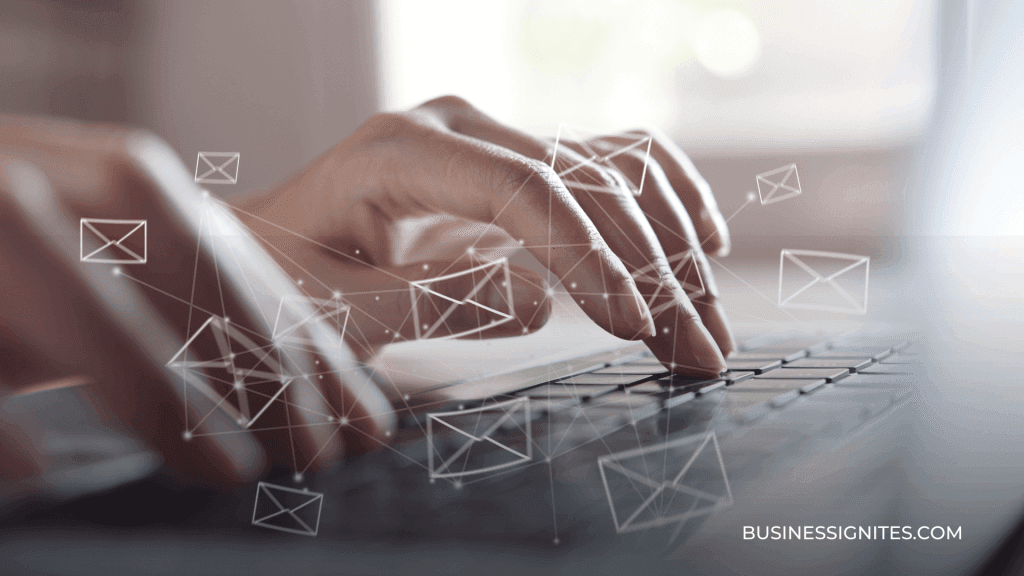 #3. Use Email Campaigns 
The next time-tested local marketing strategy is email marketing.
Email marketing is one of the oldest yet most popular marketing strategies that has been around for the last 30+ years. It used to call direct-mail marketing. 
The principle is simple: get prospect customers' details and keep sending them emails (or direct mail letters) until the prospects are fed-up, or impressed and start bonding with you. Either way, you got their attention, and attention is currency. 
Regardless of your local marketing strategies: Google My Business, Google/ Facebook Ads, SEO, hosting a free Event or Content – you must find ways to collect prospects' contact details so that you can communicate with them two to three times a week.
So assuming you have a customer list, the next step is to send out automated emails to generate more sales. 
In some reality, people don't read marketing emails, so whatever you write, they will skim through it or hit the delete button. Others will click on the unsubscribe button. And we can't control their behaviour, but you can control yours.
The best mindset to think about email marketing is the 80/15/5 principle: 80% of the email will go straight to waste, spam, or into an unread folder; 15% will be skim through and ignored, and only 5% will read the entire text and act. 
The purpose of email marketing is not to get sales in every single email. Its objective is to establish a relationship with your prospect so that when they have a problem, you are the first thing that comes into mind.
We recommend that your emails be a mix of valuable information and sales pitch. You can either apply the 80/20, 50/50, or 70/30 principle.
Here are some tips on how you can get started with email marketing:
Purchase or subscribe to a CRM + Email marketing software. We use ActiveCampaign, and we can help you set up if you decide to subscribe to this particular software – check out this link

Build a list of subscribers


Write sequences of emails.


Create automation pipelines that, as soon as a subscriber submits their contacts, the system sends out emails automatically – like clockwork.


Incentivise your subscriber by giving them a gift. People love free stuff that is especially valuable: it saves them time, money, research effort, and cost.


Kick starts the campaign at regular intervals, such as daily, weekly, or monthly newsletters or tips, so readers can feel like part of an exclusive club for being on your list (and don't forget about those valuable discount codes!). Don't send too many emails in a short period, though—you don't want people unsubscribing just because they're tired of getting so many emails!
FINAL THOUGHTS.
In conclusion, you should tailor your local marketing strategy to the needs of your target audience. These time-tested local marketing strategies will effectively level the field with many of your dominant competitors.
While these strategies can help increase your visibility and attract more customers, keep an eye on your analytics to know what's working and what's not.
We can help you build your branded shortened links so you can embed them in every marketing message and track where your traffic is coming. 
If you need help with your marketing, contact us click here.