Once you understand the benefits and the reasons for creating Content and producing a Blog, your next step is to develop them.
And the most straightforward strategy is to pick one or more of the following intentions:
To Educate


To Inform


To Entertain


To Instruct


To Sell


If you do this well, your Blog or Content will attract and connects with your prospect.
Remember, based on a research done by Obelo.com; there are currently 600 million blogs.
That means, to ensure your Blog gets clicked, read, and shared – it must contain one or more of the following success elements.
A captivating headline


Content that your audience finds valuable


Minimal fillers or fluff


References, citations, and data. (learnt during your Uni years)


And there is good news.
There are tools and strategies to help speed this process up.
Now let's start creating your Content or Blog using three easy steps.
1. Content Topic Tools
Gone were the days when writers spent hours and hours trying to find the correct headings and topic contents to write Blogs. We now use SEMrush and Ahref to generate content topics and captivating headlines and identify highly searched keywords, phrases, and themes. As well as giving us the top ten blogs on a subject that our writers use to draft and produce Content.
However, we know that these tools are not cheap. Their subscription plans could cost between $120 and $450 per month, USD, not AUD. These tools are not worth the investment unless you are a digital marketing agency.
If you are a Business Ignite member, you get those available reports for free.
Click here to find out how you can become a member.
The other free alternative is to use Google Keyword Planner and Google Trends.
I've tried them both, and free things can only get you so far.
In my opinion, I would elect the paid tools such as SEMrush and Ahref, and you don't have to pay anything to get those reports if you are a member of Business Ignite.
At Business Ignite, we provide a Membership Business Program to assist business owners with their profit growth and personal performance.
2. Identify the Keywords For Your Article
Once you have selected a specific topic or headline using SEMrush and Ahref Content topic tool, the next step is to extract their proposed KEYWORDS for your article.
The proposed Keywords aim at targeting your particular audience base. Determine the category of consumers and prospects you want to reach, then put high-intent keywords in the article to bring them in when they do a Google search.
The reports also recommend keywords that users highly search on the Internet.
Incorporating it into your Post, Blog, or Content improves the chances that your Content will appear on 1st to 2nd page of Google, depending on competition.
3. Decide on the Intention Of The Content
This section gets easy if you are an expert in your subject matter.
When you write the article, decide whether or not it is informative, educational, influential, or motivational.
Identify your target audience. Then, write as if you're speaking directly to that specific reader known as your target audience.'
First, you list 3 – 5 concepts as subheadings based on the headline.
Under each subheading, you elaborate your answer by addressing the What, When, Why and How.
4. Write Your Content with any of these 3 Methods
Nowadays, if you need to sustain your reader's attention, you must aim to deliver valuable Content in your Blog and write it with an editorial style that makes reading fun. Here are three ways to speed up your content development.


Dictation and Keyboard Tools
You, as the Author, write & dictate your insights and knowledge to create the Content.
For more elaboration, read this Post




Engage a Content Writer

You subscribe to a monthly plan to access their writers and pay by words. Costs per word average $0.06 to $0.10 (USD) depending on the quality of the writing.
For more elaboration, read this Post




Use AI Content Tool

AI Content Tool may achieve a faster result.
There is only one benefit of using AI tools: speed. The speed to auto-generate 4 to 5 subheadings gives you a generic chassis for your Blog.
For more elaboration, read this Post
5. Publish it on your Website
Once you have edited and proofread your Blog and Content, it is time to Publish it on your Website.
If your Website hasn't been registered on Google Search Console or indexed properly using sitemap.xml, you may want to read this Post.
Let's get started on publishing your Blog on your Website
Here's how.
*You must have a WordPress website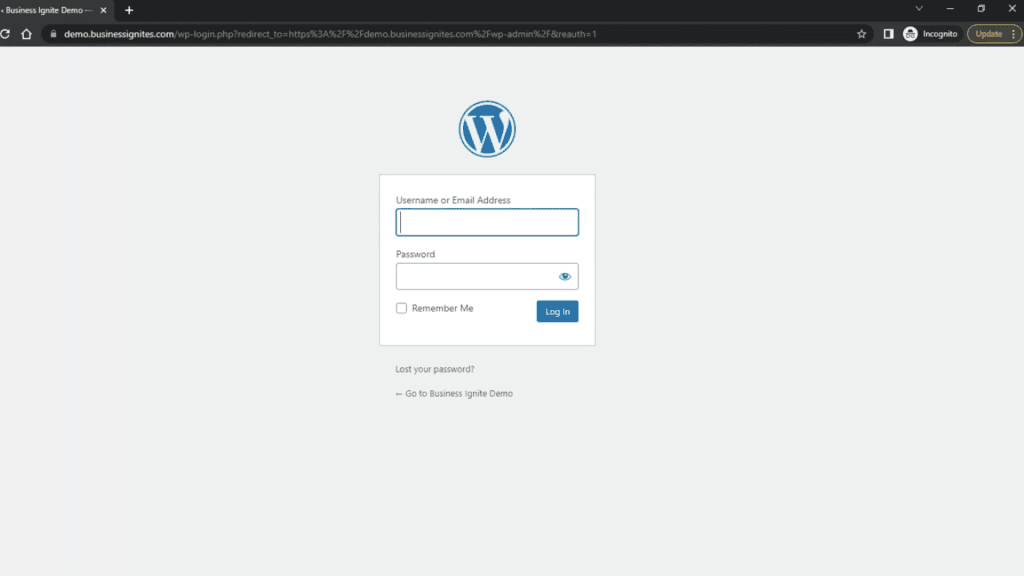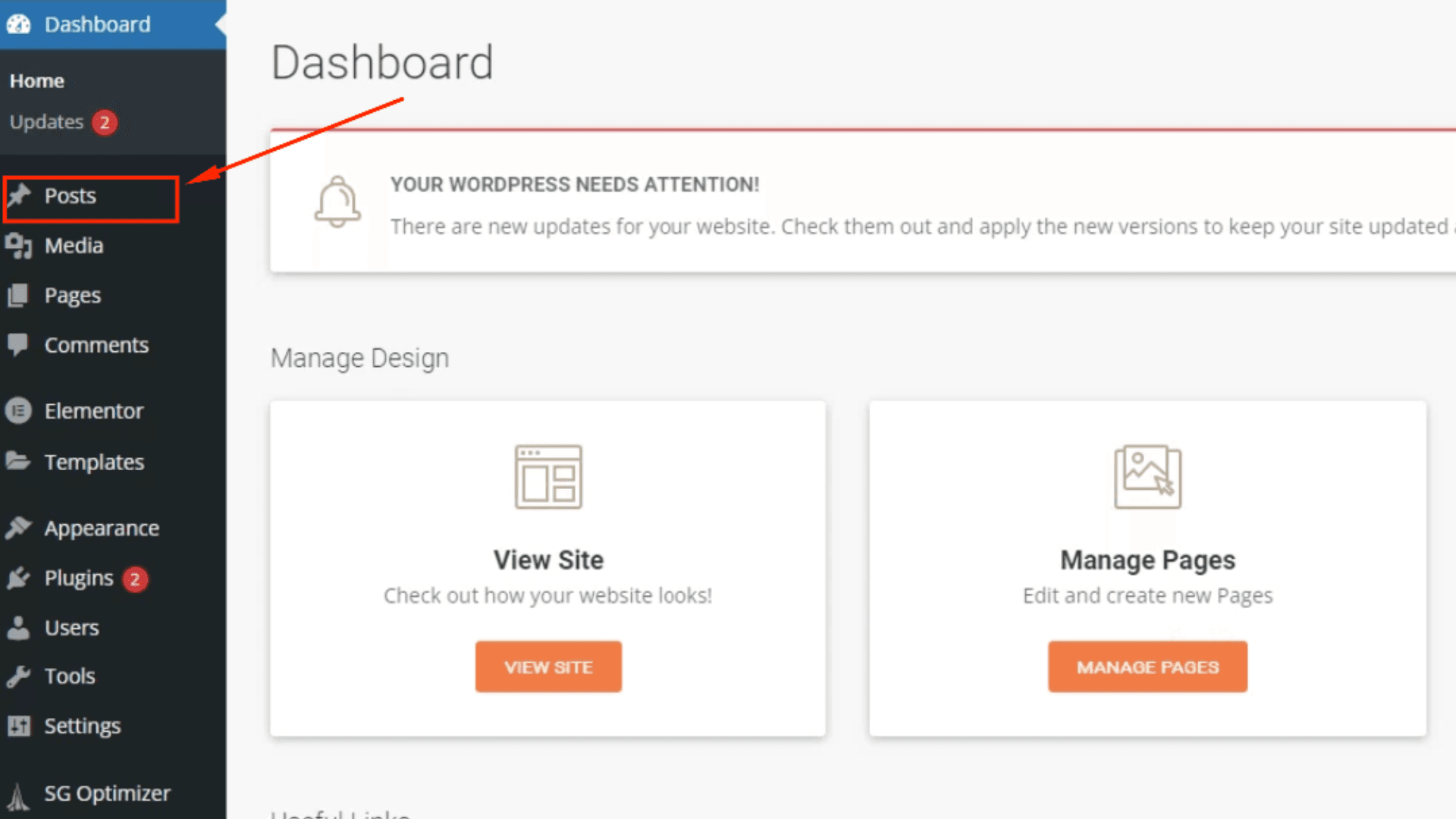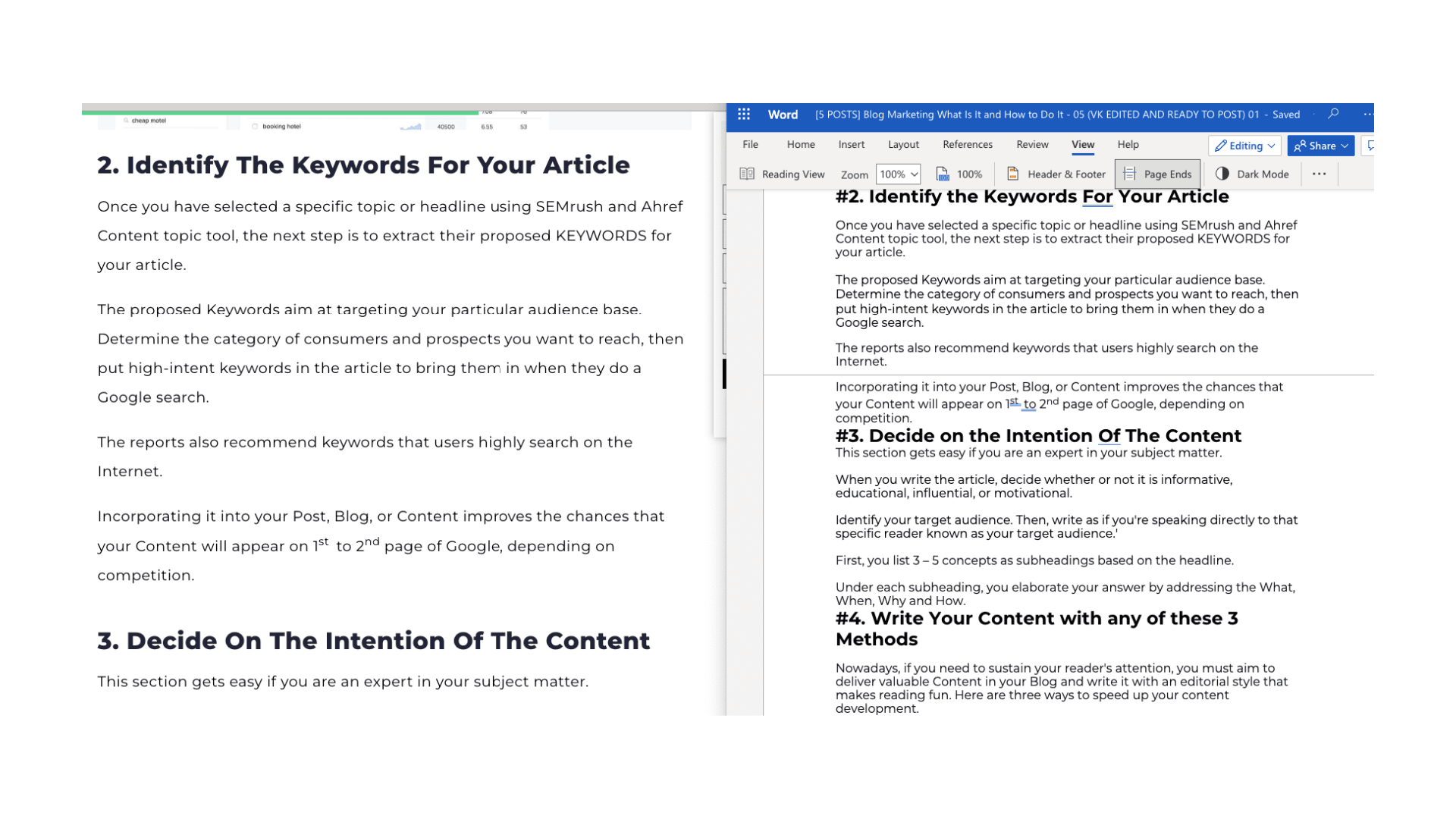 Check to see if its online.
To make Life easy, create a Single Post template or Archive Post.
Let us do it for you if you don't have the time.
You are not done yet. The next stage is to get someone to optimise your Blog.
You can get one of your admin staff member, or outsource this task to us.
To find out how to Do It Yourself, click on this link.