In the fields of business advisory, coaching, and mentorship, there are 3 level of services:
The Free option
The Low-cost plan
The Premium service
I will explain the first two, as I have written a separate article about the premium service, which you can read here.
So, let's get straight into it.
Here are 5 Ways to find Free Business Advice and Free Mentorship Programs.
1. Government Funded Business Mentorship Program
If you are a start-up on a tight budget and have few clues about setting up a business, the first step you can take is to check out your local council or government website to find business programs that meet your needs. Your local government would have a list of business mentors on a volunteering program, strictly no pay, who has a passion for giving back to the community. These volunteers could be retired business operators, Ex-corporate managers, or general business mentors. In some locality, you might get some younger or dynamic business mentors who are keeping up with the latest business & marketing strategies. To access these services, you would pay a nominal fee for a 1-hour session, ranging between $60-$100/ hour. Once registered, you will receive a 1-on-1 session with them to talk about your needs, goals and aspiration. After the session, they will hand you a templated 1 to 2 pages worksheet to work through: business goal-setting sheets, cashflow projection sheet, Understanding Your Customers pdf, Product and Services worksheet, 5 Ps of marketing worksheet, etc. We have plenty of them with similar titles in our office.
Contact us
if you want some free copies. The benefit is that it is low cost, and in some councils, it is free. There are even free business group seminars. However, there are always limitations to low-cost (or free) services.
Limitation #1
You may not get the mentor you want, especially those with a sophisticated ageing appearance, those mentors are in popular demand, and you might be on a long waiting list. If your business goals can wait, this option is right for you,
Limitation #2
The Govt may limit your use. For example, they may stipulate that every business only qualifies for up to 8 hours of free mentorship a year. If you need more, you will need to pay for it or join a membership program to get discounted price. Again, if your business only needs 8 hours to build, scale, and be profitable, this free mentorship program could be right for you.
Limitation #3
It is a standardised framework. This option is good if you need foundational planning skills and textbook solutions to kick-start your business. But if you need high-level strategies to build your marketing system to grow an established business to the next level, you will soon grow out of their standardised framework. But until then, if you are just figuring out your direction, this option is excellent for you; after all, it is very low cost.
Limitation #4
Volunteered business mentors get to choose who to work with. If they are in popular demand, they choose you. And if they cannot connect with you based on your profile or during the initial call, they can reject your case. Remember, they are not getting paid and are not in for the money. Therefore, suppose you successfully got your preferred mentor to coach you, your communication must reflect reverence as they appreciate the non-verbal respect and your innate recognition for their invaluable contribution to the society. You might be paying a nominal fee, but that money goes straight to the government, not to them, so bear that in mind. The point is, as with anything free (or low cost) offered by the Govt, e.g., free health service, free vaccination, free surgery provided at the public facility, you will need to have the patient to wait in line.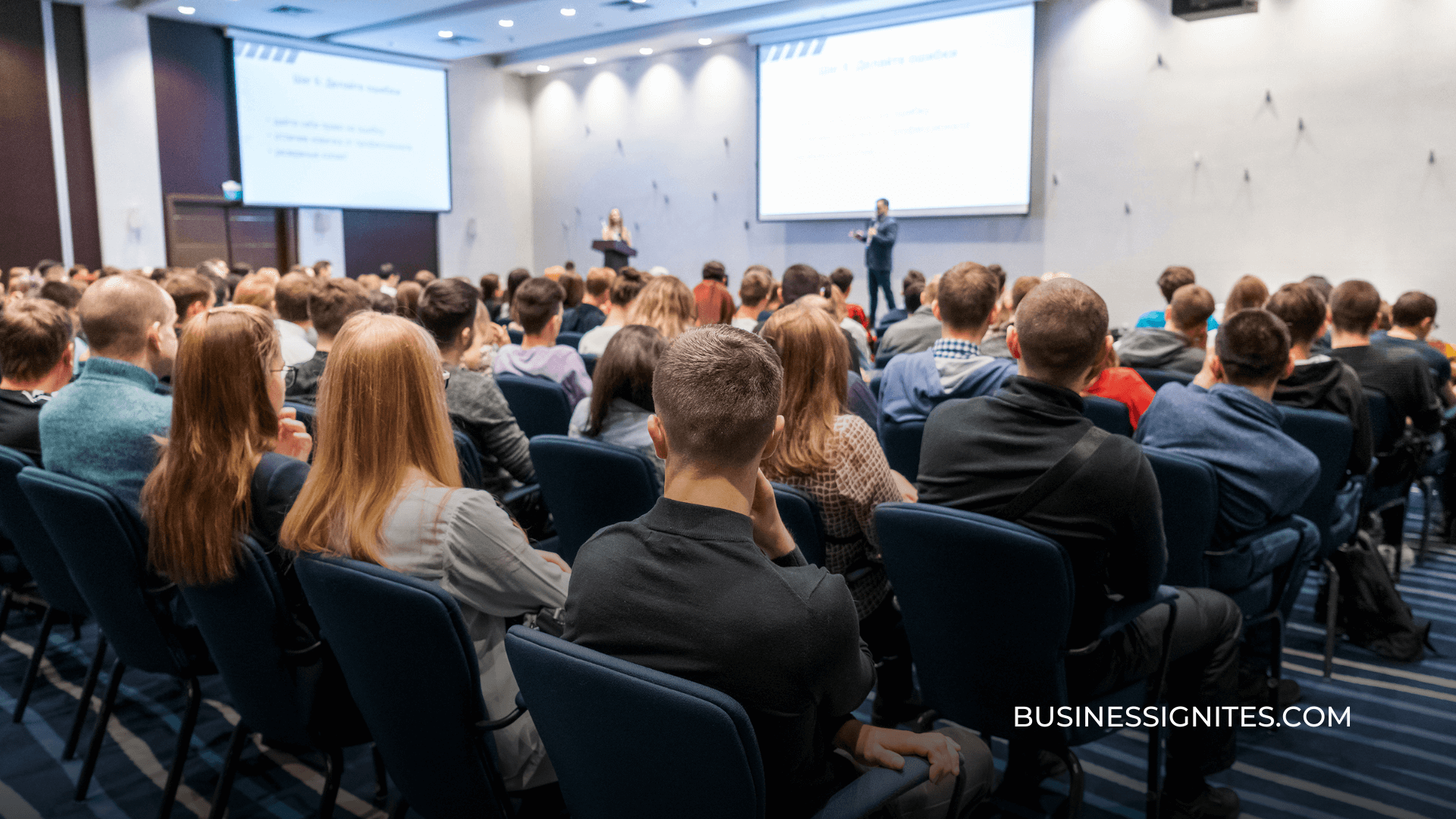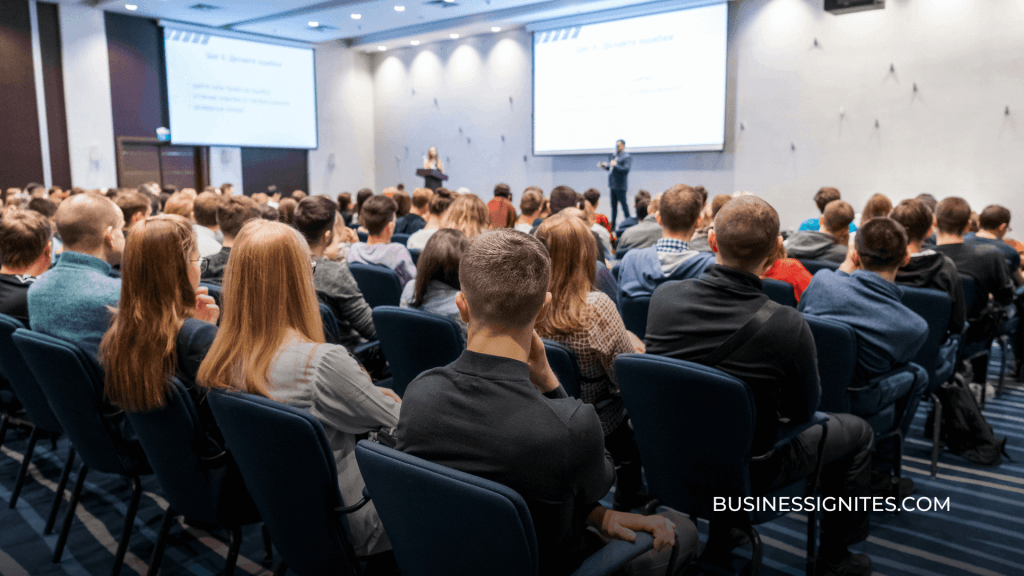 2. Free Business Seminars
The 2nd option is attending free business seminars or online webinars.
If you want to find a business mentor to give you free advice, you can register and attend their free business seminars. We have plenty of free webinars about business growth; check out the sidebar of this blog and register for those free training programs. Or click on the image below
At the end of the webinar, they will invite you to sign up for their paid training business programs, which is standard practice, after all, it is impossible to squeeze everything in one hour training.
3. Join A Business Facebook Page And Group
Some are paid, but you can choose the free business group to join. These business groups are designed to gather aspiring entrepreneurs and small business owners together in one place.
To join our a facebook business page/ Group click here to Follow.
You can easily find these communities and groups who share the same business interests as you on most social media sites: go to Facebook or Google, type "business group", and you will be shown with relevant groups in your local area, if not international.
There are often a handful of business mentors in that Group or Facebook page waiting to contribute their 5 cents opinion on members' questions.
Once you join these business groups, start posting questions and challenges on the chat/ forum, and you will find members eager to give you their expert responses. You can reach out to them by private message (PMs), and some of them would be happy to provide you with a free no obligation 1 – 2 hours of business advice to elaborate further on how they can help you.
However, you might find some very generous business mentors who are happy to give you unlimited free advice. And if you can find them, it's a good idea not to come out all guns blazing by constantly asking a series of questions to pick their brain. The important thing here is to build the bond first, which takes time, and remember, if you want them to give you their time, you need patience which will be at their convenience.
So lay the proper foundation, interact, and make it apparent just how absorbed you are in their advice and commentary. Be proactive, take charge of the chat if you can, and clarify what you hope to gain from the relationship in a private message by being transparent about what you need. Pay close attention to what your potential business mentor has to say before making any comments and commitments.
Our word of advice – always reciprocates value in return. Do not just pick their brain with your series of questions; it is a complete turn off. And not long until you noticed that such arrangement will not work out in the long term as they will start avoiding you.
However, suppose they can see a future with you, they might continue the mentorship relationship with you, for instance, perhaps an opportunity to be a business partner if there is potential lucrative profit, or in some case, a potential future spouse.
The point here is that there is no continuous free lunch. There is something that they want from you if you want continuous free business advice. Something of value must exchange in return.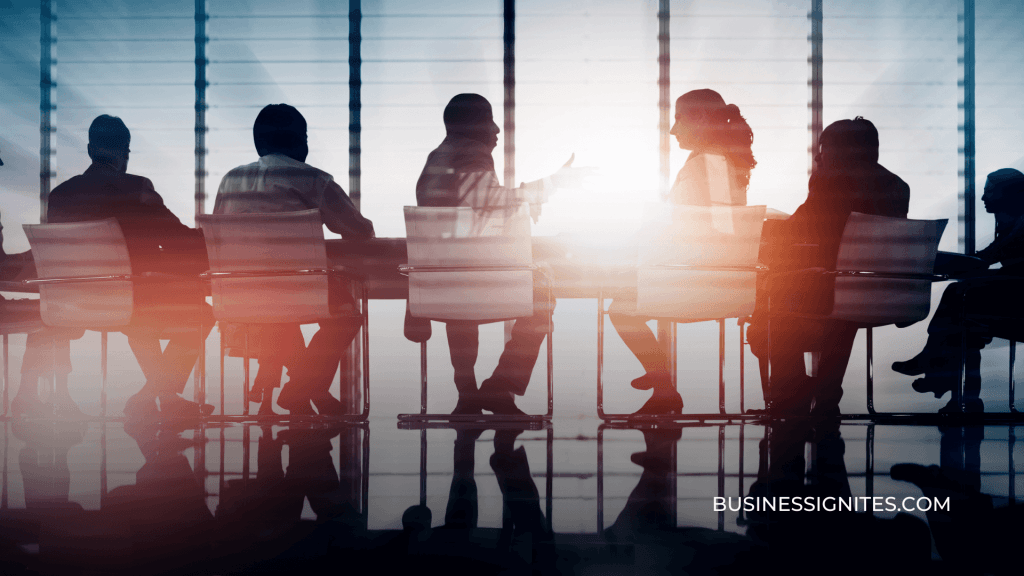 4. In a Business Networking Group
Business networking is where businesspeople or special interest groups hang out. After identifying your interest, you can attend events: start by thinking about the hives of business activities in your area. Take advantage of business network groups.
Some are free, and some are paid.
You're likely to find people that are in business. At the very least, you'll come across people with the same mindset as you, seeking free advice on accelerating their business goals and seeking referrals.
The good part is that you can find a handful of business mentors participating in those groups willing to give you plenty of free tips on business growth, marketing strategies, and branding.
So if you do not want to engage a professional business expert as yet, these networking are gold for getting the freest advice from various business operators.
5. Multi-level Marketing (MLM) Groups
By joining MLM, you can get plenty of free business advice, coaching calls, accountability sessions, mentorship, and free motivational pep-talks by these groups.
I must admit, I joined an MLM group in my early 20s to check out the rah-rah. I joined their weekly business training events, attended their quarterly three-day weekend seminars, and listened to their CDs on business growth from diamond & ruby level speakers. I even received free weekly accountability sessions from the head coach, constantly asking me "how many phone calls have you made last week? How many friends did you bring into our wealth creation seminar last Tuesday? Have you talked to your boss about our premium products? How many work colleagues have you talked to? How many people have you brought into our pipeline?
Despite the stigma around the MLM business model, they give a very satisfactory level of free business education and training to aspiring business owners and entrepreneurs. It was so good I sent my tardiest ex-employees to these MLM groups to straighten them up.
MLM groups can be your best place to start if you have zero knowledge and experience in business, marketing, and networking skills. Most people learnt these core skills, quit MLM, and jump-start their traditional businesses.
The only fee to pay is to buy their products at a highly marked-up price tag and be held accountable for not pulling your weight, plus the air tickets to 3 day weekend seminars, and transport costs to attend their weekly wealth creation seminars.
Summary
Free business advice and mentorship aren't a one-way street. Take a moment to ask yourself what value you're adding to this person's life. You need to bring something to the table, so they have a good reason to help you. Showing just how grateful you are will only work wonders temporarily. Eventually, you will have to find out "what is in it for them" and meet those needs to help you sustain this free lunch. Time is precious.
The point here is that if you want free business mentorship, expect to bring value to the table or put in the hours to wait patiently for them to give you their attention.
Final Thought
Now, if you find the above recommendations extremely time-consuming, arduously painful, and a poor use of your time, then I suggest you engage a PAID business advisor, coach, or mentor. Click link here
If you cannot delay your business goals and ambitions, you may need to engage the service of paid business advisors, coaches, and consultants. They are the solutions. I have written an article here on how to find them.