Are you a business owner (or entrepreneur) wanting to build an effective digital presence? Creating a landing page for your business is essential in driving customer engagement and converting leads.
A well-designed landing page can help you attract website visitors, generate leads, and improve overall sales.
Learning how to develop a successful landing page isn't as daunting as it seems – with some understanding of the basics and the right tools, any entrepreneur can create a high-converting landing page for their business!
In this blog post, we'll provide insights into why having a dedicated landing page is so important, what elements you should consider when building one from scratch, and offer tips on launching your customised version today.
And I promise, you don't have to use ClickF#$nl, LeadP&*g, Unbouc##, to create one etc. saving you thousands of dollars.
But first, Let's tackle the fundamental.
A Landing page is a Standalone Web page that your prospect "lands" on after clicking a Link.


It describes an Offer with a Call To Action that motivate your prospects to take an action: To Claim, To Get, To Buy, To Register, etc.


It may contain 1 section or multi-sections of a Webpage.


The ultimate objective is to Get Your Prospects' Contact Details


Other names of a landing page: Offer page, Squeeze page, Lead page, and sometimes a Sales Page.


A Landing Page is not a website.


Here is a sample.
Why Should You Learn How To Build Your Landing Page?
1. It is easy to do if you know how to "Drag, Drop, and Edit".
2. You've already got the platform in your WordPress CMS.
3. Learn the skills once, and you can edit it at any time without begging your developer to make changes.
4. Save Thousands of dollars over time by eliminating Clickfunnel, Leadpages, Instapages, etc. It has a similar clone, copy, and import templates feature.
5. Become a tech-savvier, so you don't get milked by unethical freelancers or marketing agencies.
6. Boost your confidence, which is an appreciating skill for many years.
Why Do You Need a Landing Page?
If you intend to place Ads on Google, FaceBook, or other Social Media platforms such as YouTube, Bing, and LinkedIn, you need to point to a Landing page.


To Capture leads: name, email, phone number


Examples of Landing Pages
What Tools Do You Need To Create Your Landing Page
Hosting service and Domain addresses GoDaddy, Siteground, CrazyDomain.


Content Management Systems (CMS) for example, WordPress, Joomla, Webnode, and Weebly. We recommend WordPress.


A Page Builder plugin that allows you to Drag & Drop, for example, Divi, Beaver, Elementor, WP Bakery, and Thrive Architect. We recommend Elementor.


See below for more information.
But First, What is a WordPress and CMS
It is a Content Management System that allows users to Design and Manage website.


It was a disruptive technology at least 20 years old.


Before WordPress, business owners often rely on web programmers to write PHP languages, CSS, and html codes to develop their websites*


WordPress simplified the process with its low/ no-code interface to design, maintain, and create websites.


To date, there are about 1.6 billion websites on the internet, and More than 455 million sites use WordPress. And, with over 2 million downloads every year, WordPress usage continues to rise steadily. WordPress lets you create your website quickly and manage it from any computer.
Chances are that you have a WordPress website.
Example of WordPress Content Management System
Here are 10 steps to create your landing page
Check if your website is on a WordPress platform by hitting F12 on your keyboard,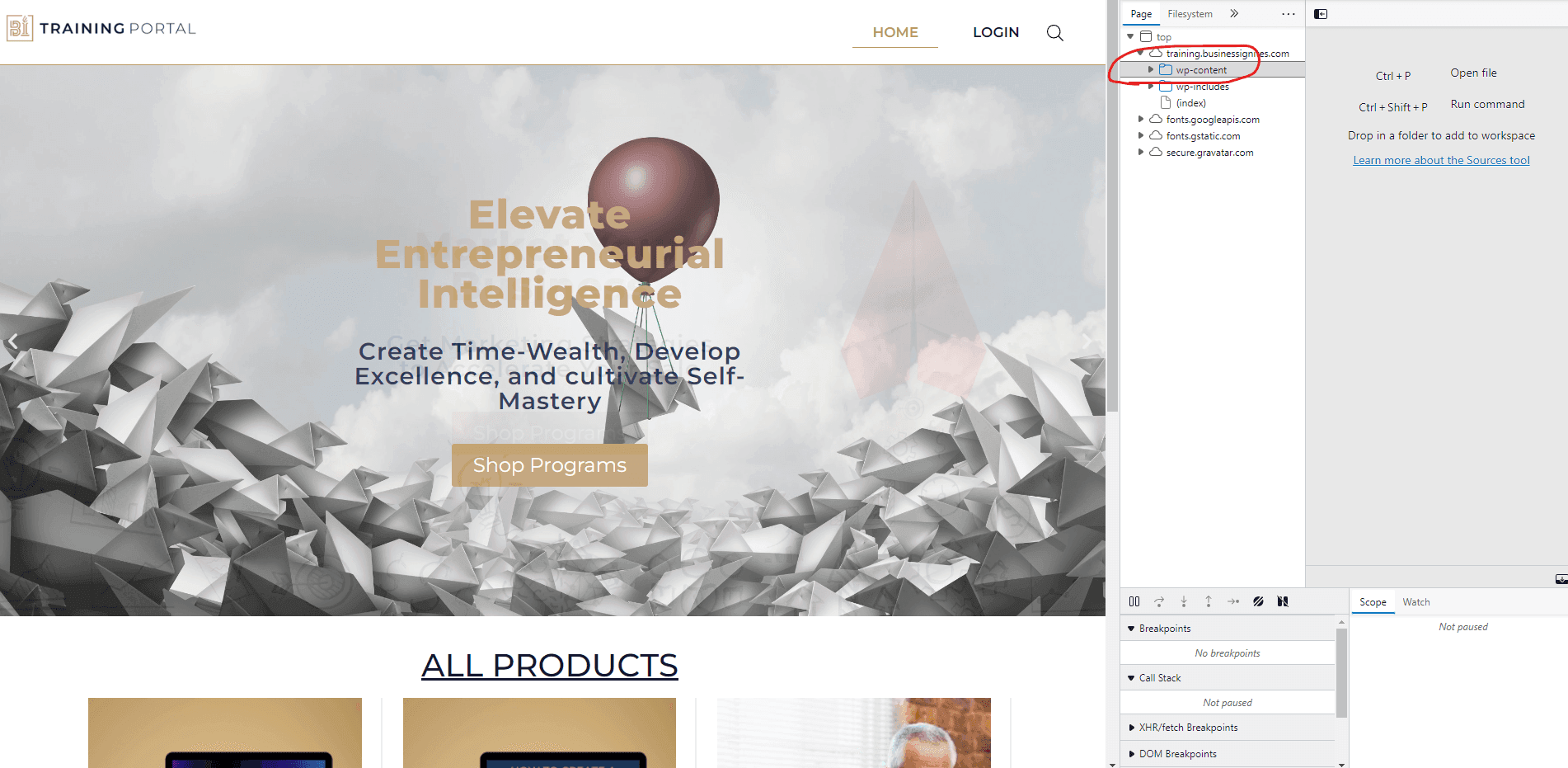 2. Access your CMS via domain.com/wp-admin

4. Install Free Plugin called Elementor or Click on a link (I'll attach with this training as a reference)

6. Add New Page or Use a Free Template from Elementor.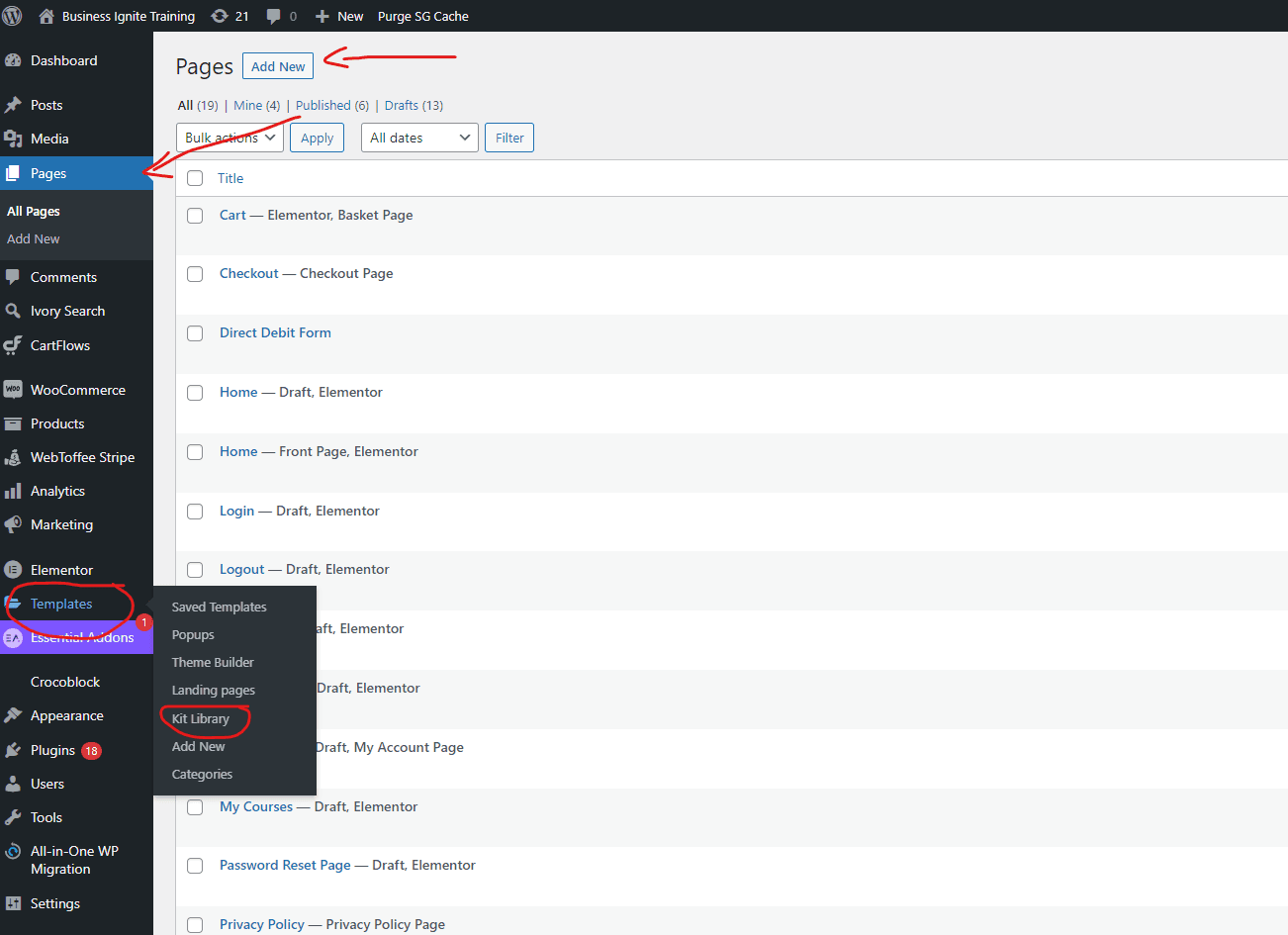 7. Check out your new Page with Elementor "Widgets" on the left side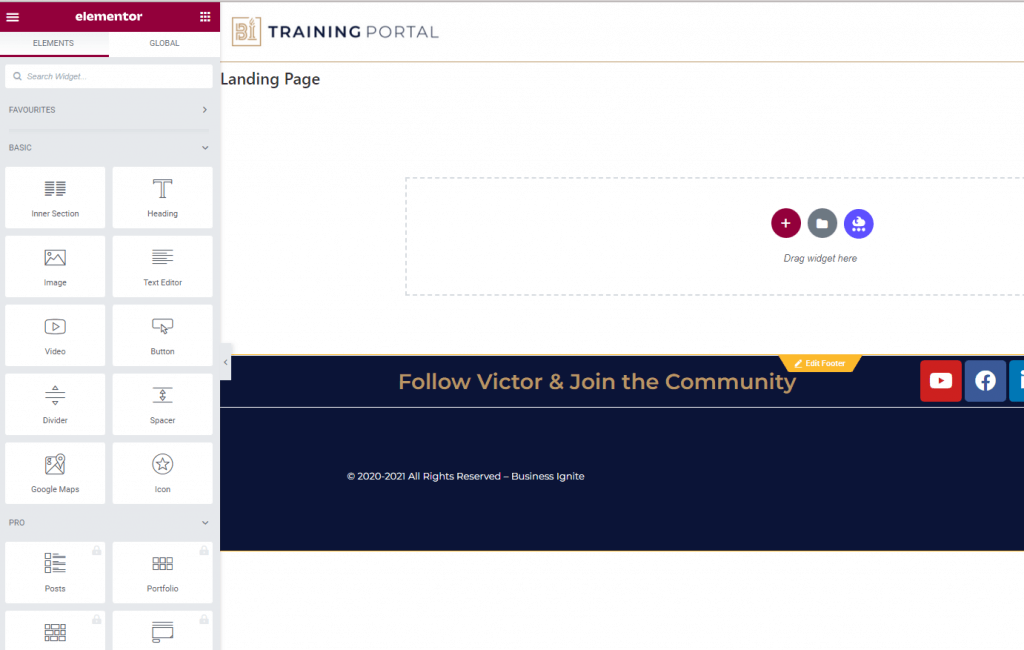 8. Here are the common Widgets You Need: SECTION > INNER SECTION > Heading, Image, Text Editor, Icon list, Button. Spacer. Divider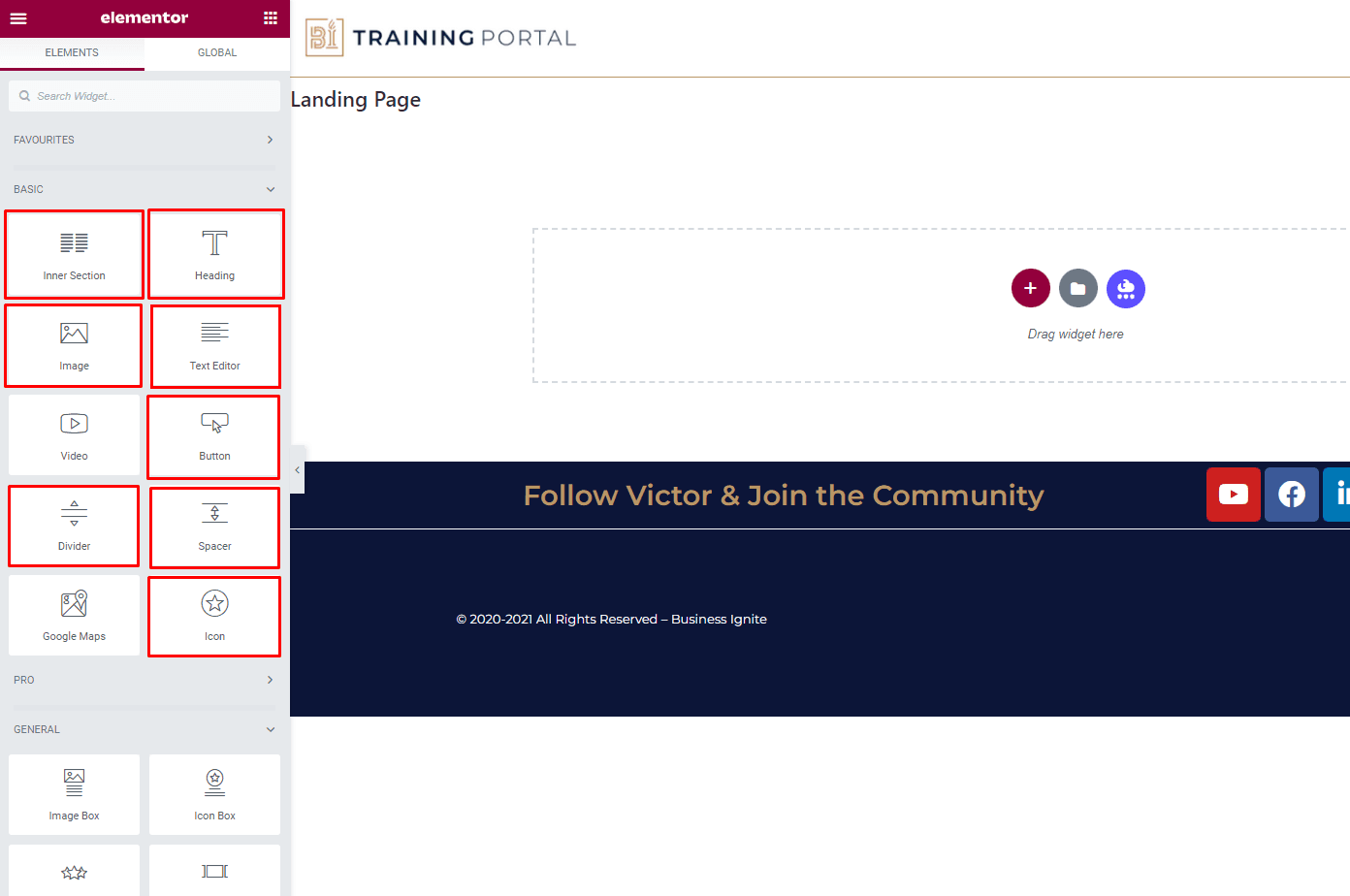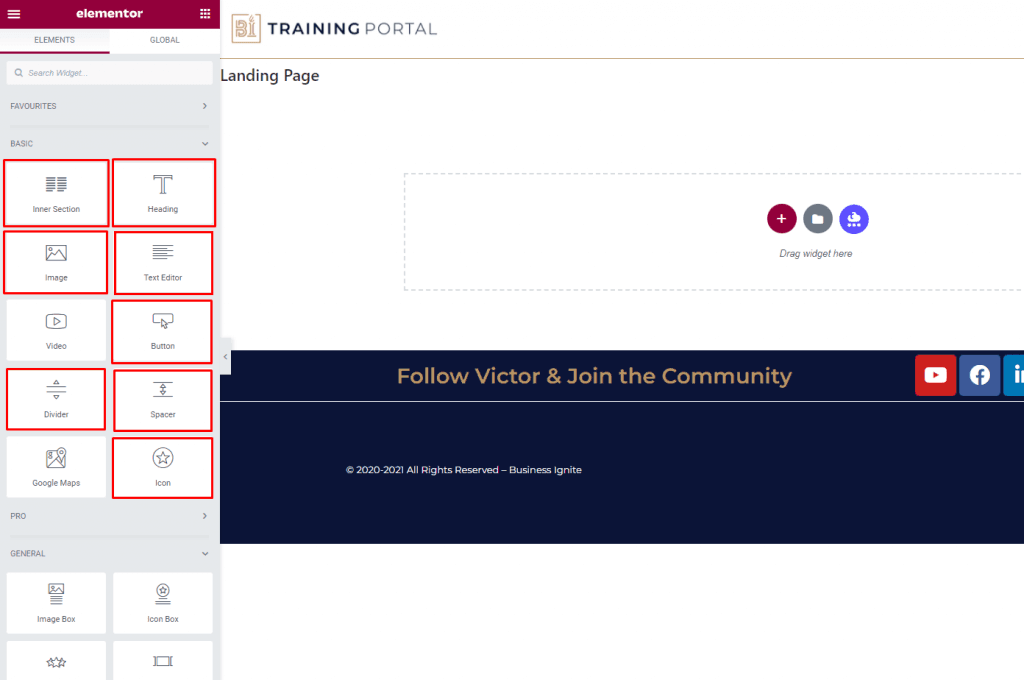 9. If you need me to explain one by one, I have a Free video on this, scroll down to register to watch it.
10. Next step is to find a competitor's Landing Page to emulate.
Tips: Go to FaceBook and click on the Ads (not mine please) but on your page, stay where your screen are, and on the same spot, just click on the "refresh button" on your browser (next to the home icon) to see new sponsored Ads appearing. Every time you click the "refresh" button, a new sponsored Ads appear.
11. Click on the Ad to review their Landing page. If it fancy you, emulate it by adding your own touch. With a few more personal touch, your Landing page will reflect your persona.
12. If you need a indepth training on how to do this, I got a training that I can give it to you free if you fill-in the form below.
Please Show Me the Step-By-Step on how to create a Landing Page
FREE TRAINING – Watch It Now.
This course will show you the step by step on how you can easily create your landing page in 15 minutes.
$149 FREE