Your rate of business growth is directly correlated to your business experiences, applied strategies (know-how), and speed of execution.
When you are stuck on a business challenge, often it is not that the problem is unsolvable; instead, it might be that you need to get out of a silo mentality.
The key to business success is to look into your business affairs and identify the gaps, opportunities, and areas impeding your business growth.
But how do you find what you cannot see?
That is where a business management specialist comes into the equation, and the question is – What type of business expert should you seek for advice, strategy, and solutions?
There are three types of business experts: a business strategist, a business coach, and a business consultant. And amongst them, there are often common confusion about their expertise, roles, and level of involvement in your business.
Let's take a look at each expert and find out what differentiates each one of them.
A Business Strategist
If we reference Napoleon Bonaparte, a French military leader and Emperor in the 17th Century, he was the epitome of a war Strategist. He was the mastermind who planned and orchestrated his campaigns, leading him to 61 Wins and nine losses on the battlefields.
In this context, a business strategist applies the art of War to the business landscape to overcome their competitors, conquer market share, and help you dominate your industry.
Business strategists have far-sighted abilities and possess a multi-dimensional perspective when problem-solving your challenges to help you to reach your goals.
If you engage the service of a business strategist, he will act as your right-hand mastermind, and all he needs is to comprehend your high-level goals, mission, and purpose and will help you execute the strategies to win the business war.
For example, suppose you want to scale your business to the next level and dominate your top #1 competitor – a business strategist might review and assess your operation, systems, marketing, people, and customer bases. And once he understands your business landscape, he will work with you to develop execution plans and implement your strategies.
They might also ask tough questions to evaluate your existing system and gaps and explore opportunities to uncover areas for improvement.
A business strategist can also help you identify your brand's true purpose and the intended audience and competitors. They are exceptionally skilled at mapping out crucial success factors for a business through research, strategic planning, and analysis.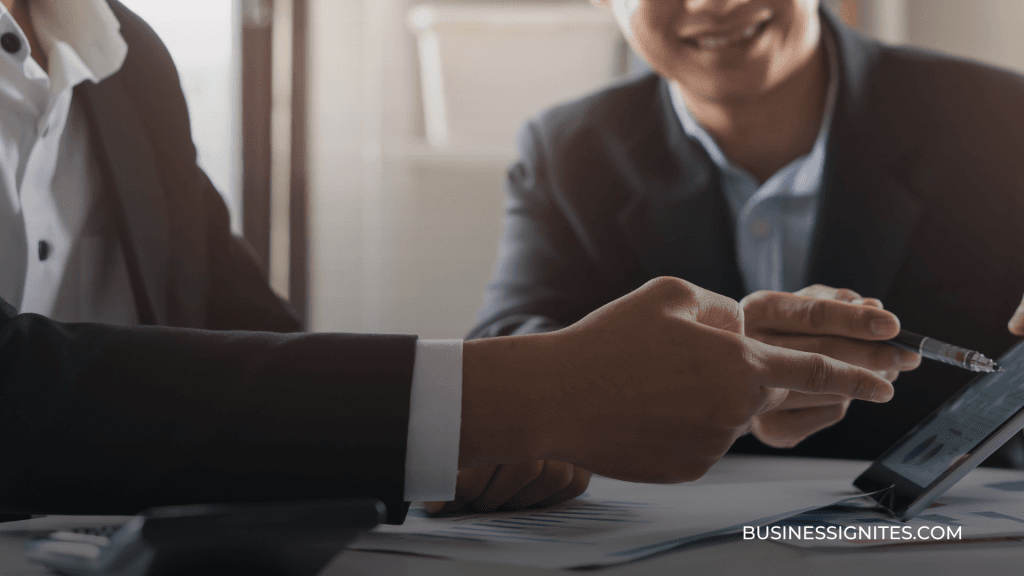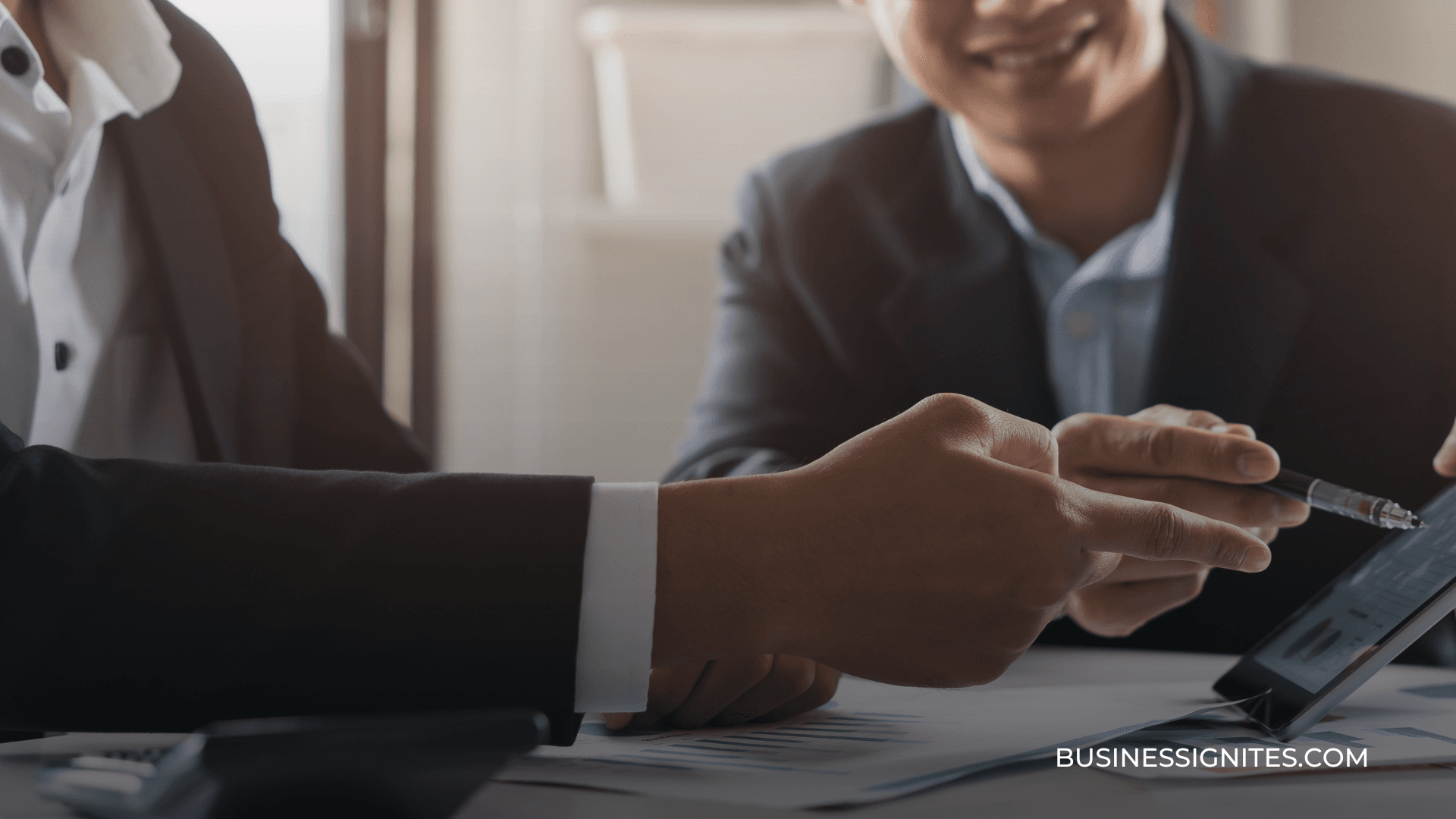 Business Coach
A business coach is often connoted with a business performance coach. And although a business coach shares the same mission as a business strategist – to help clients Win the War in business, their focus is geared towards creating business and personal transformation in you.
Business coaches are not therapists, nor are they "fixers." The primary goal of business coaching is to assist a client in realising their full potential and maximising their productivity and performance: it can be to help business owners improve their leadership qualities, self-discipline, self-belief, and inner motivation and hold them accountable for their business progress.
As you can appreciate from the description, a business coach almost resembles the role of a life coach but is geared towards business matters. Ultimately, the key objectives of business coaches are to empower, motivate, mentor, and guide you to your business success.
Typically, business coaches do not give solutions and answers to your business problems; they ask lots of questions so you can answer them. The service delivery can include worksheets, forms, templates, blueprints, one-page exercises, and face-to-face business counselling.
Business Consultant
A business consultant delivers advice and executes tasks on your behalf to help you attain a specific business outcome.
The service of a business consultant can include the implementation and execution of project-based work on your behalf. Sometimes they call it "done-for-you" services.
You can tell them precisely what you need to solve, fix, implement in your business model, and they will devise a proposed action strategy. Once agreed upon, you can either implement the plans yourself or have them execute (or project manage) the required steps and tasks to get the desired outcome.
Here are some situations where you might require the service of a Business Consultant, as follows: –
Implementing Sales funnel or Lead Generation System
Implement HR productivity systems in your workplace
Review operational gaps and implement improvement strategies.
Perform market research and implement a new pricing model across the system.
Review, improve, and implement a new Customer-journey experience model.
Investigate significant cost items, and apply cost-reduction strategies
Resource optimisation, profit growth maximiser, business & Strategic planning, and much more, you get the picture.
As a business owner, you can do everything mentioned above. Still, you won't have the time to get around it, let alone be able to finish the project/assignment before your next call to action from your clients, staff members, and business.
Relying on your staff members will not pan out successfully either, as any improvement would result in anxiety and stress in them, especially if they have been in their comfort zone for more than two years.
Sometimes business consultants are hired when an organisation seeks an unbiased opinion and expertise that its team may not fully want to understand.
A consultant's work is a service that provides a unique skill set, knowledge, or experience that is not already in-house.
A business consultant can help clients develop their businesses by delivering solutions to improve their marketing, sales, operations, strategy, management, cash flow, finance, and HR matters.
What type of business expert should you seek?
Depending on your goals, you will need a different business specialist. If you have a clearly defined overarching mission you wish to achieve in your business and personal life, engage the service of a business strategist. And if you need help dealing with resilience, success, and performance issue as a business owner, use the service of a business coach. Note not all business coaches are created equal – enquire wisely. If you have fully comprehended your business challenges and want an expert to execute a set of solutions for your business, seeking the service of a business consultant is a good bet. But if you were to ask me for a recommendation and suggestion? I would suggest getting a business expert with the ability of a business strategist, a business coach, and a consultant rolled into one. After all, their scope of work almost overlaps with one another. Suppose you can find a business specialist who can look at business and life challenges with a multi-dimensional perspective. In that case, it can help your business streamline its workload, processes, and systems and develop high-level values and insights for your company. It can also consolidate various methodologies, best practices, and resources to help your business optimise its revenue and profit.
Final thought
While there is no one-size-fits-all solution to finding the right business expert, the fundamental criteria are to find one that is committed and passionate to help you achieve your business & personal goals. The right one is a reliable counsel who will show you the way to success in your industry and help you map out action steps to help your organisation reach its full potential by addressing a structural problem in a company.
If you need more information, check out our 1:1 business advisory, coaching, and consulting page.