There are 1.14 BILLION websites in the world. 17% of these websites are active, and 83% are inactive. (Source: Siteefy.com)
Due to 1.14 billion websites on the Internet, Google AI prioritises credible websites over inactive, untrustworthy, and deceptive ones on their Search Engine Results Page (SERP).
Therefore, genuine Content / Blog helps establish credibility and trustworthiness for your Website. The more quality content you write, the more Google will love your Website.
Google AI can also detect poorly written blogs (Spin Content) and other AI-generated Content primarily intended to game the SEO Traffic algorithm. Therefore, if you intend to mass-produce Content (or Blogs) at scale with AI tools and overseas bots writers, Google may ban your Website from appearing on the SERP.
Ultimately, you will need plenty of Traffic (no. of visitors per month visiting your Website) for Google to determine whether your Website is credible.
If you do this correctly, Google will give you Sitelinks and rank your domain and page authority higher.
Thus, it is in your best interest to develop as much quality and genuine Content as possible for Google to deem your site trustworthy.

Here are 3 Ideas to Fast-Track quality content production.
#1 The Dictation and Keyboard Tool
You, as the Author, write & dictate your insights and knowledge to create the Content. Your Blog and Content will reflect your voice and tone, which connect your prospects closer to you. The only disadvantage is the time to produce the Content.
The beauty of being the Author is that Nobody wants to read recycled Content telling it the same way, especially with Blogs generated by AI-Content software.
Patrons would visit different restaurants to try the same kind of dish to experience various flairs. Similarly, your educated prospects and audience would want to read a different style of insight to broaden their spectrum of understanding.
There is only so much to learn in a given subject. Once you become an expert in your subject matter, add your spill, ideas, and solutions to make your Blog, article, and Content unique.
By personally contributing your insights and knowledge on a given topic will differentiate your Content (or Blog) from the millions of other pieces of Content already available on the Internet.
#2 Engage a Content Writer
You subscribe to a monthly plan to access their professional writers and pay by words. Costs per word average $0.06 to $0.10 (USD) depending on the quality of the writing. The challenging part is finding a writer who knows your industry and subject topic well enough to write with brevity rather than stuff it with fluff and filler words to bill you more.
As a business owner, you won't have the time to write unless you are a writer or have a passion for writing.
Finding someone excited about your industry and can write fresh and high-quality Content, and about what you do are tough work.
Most writers would say that they have worked on similar projects and that they'd be willing to work with you on a project that aligns with your goals, only to find out later that 60% of their content was close to garbage.
Depending on your industry, you may find it easier or harder to find content writers. Some general industries like travel, fashion, lifestyle, jewerly, and hospitality, have many skilled content writers looking for work.
Others niche subject such as tech, marketing, law, and specialised business will have a smaller supply of competent writers.
However, if you were able to find a competent writer, it will save you tons of time.
Regardless of who your writer is, here's our 3 tips to ensure a smooth experience:-
Review their work and make any changes necessary before posting it on social media or sending it out into the world!


Be sure that everything is clear and concise in every sentence—otherwise, people won't understand what's being said!


Make sure that everything is done according to the terms of the contract with the writer


Make sure that money changes hands before moving forward with any other steps in this process.
The advantage of finding the right Content writer is that you don't have to spend hours each month writing a new piece of Content. Instead, you can spend time promoting the Content your writers have created for you.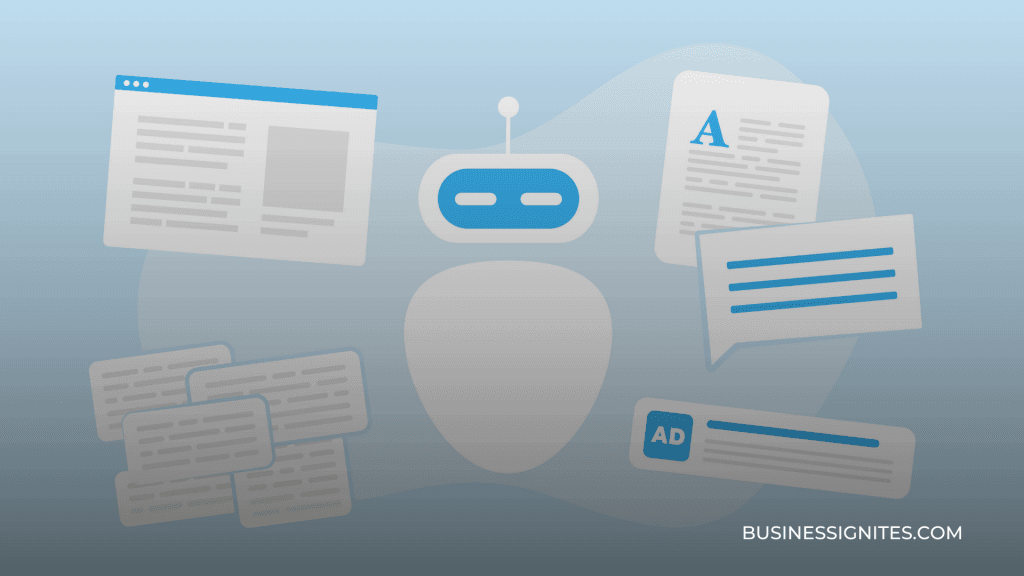 #3 Use quality AI-Content Software
Approximately ten years ago, there were AI-generated tools such as Spin Rewriter, Word AI, Article Builder, etc., where you get other Author's Blogs and spin them into your Content.
How it works was that you copy/paste other people's Blogs into the AI software and smash the SPIN button to generate paragraphs for you to use as your own. This was plagiarism Version 2.0.
Good news was that, most of the time, these AI-Generated produce gibberish content and frankenstein paragraphs that will cost you more time to edit, proofread, and draft to make any sense of it.
Eventually, only blackhat (non-proper) SEO artists use these babble Blogs (Bots-AI generated content) on their fake websites to establish multi-backlinks within their network of websites to build domain authority with Google Search Engine Results Page. This method was associated with Link Pyramid and Link Wheel, or Web 2.0. Link Wheel.
Such tactics failed miserably as Google AI ban websites that contain spammy backlinks. Yet, to date, there are still overseas SEO blackhat freelancers selling content creation services on popular freelancer websites to small to mid-size business owners who have no clue about Content and SEO.
However, time has changed, and so have AI-Content Creation Tools.
There are many credible AI-powered content software, like Jasper (dot)com, Copy.Ai, and Copysmith. These types of software are considered better quality than the ones I mentioned earlier, and quality comes with a price.
But they will help fast-track your content creation.
There is only one benefit of using AI tools: speed. The speed to auto-generate 4 to 5 subheadings that gives you a generic chassis for your Blog.
In my opinion, Content produced by today's AI-powered Tools are very generic and rudimentary. Your educated prospects and customers will not waste time reading elementary Content unless you invest time editing and revising it to pack it with some punch. Otherwise, a typical mental reaction from readers would be: –
"What are you trying to say?, You are not saying anything".
Furthermore, AI content cannot mimic your writing tone, as Content that reflects your persona and tone makes reading enjoyable.
In the end, AI content creation tool has limitation. To make your AI blog worth the time for your Prospects to read, you need to invest the time to enrich it with insights and knowledge and human resources to proofread the Content before publishing it.
Final Tip.
When developing any Blog or content, you need to speak it to your target audience as if you are teaching, coaching, and mentoring them.
If you need help with SEO and Content Creation, click here to find out more.